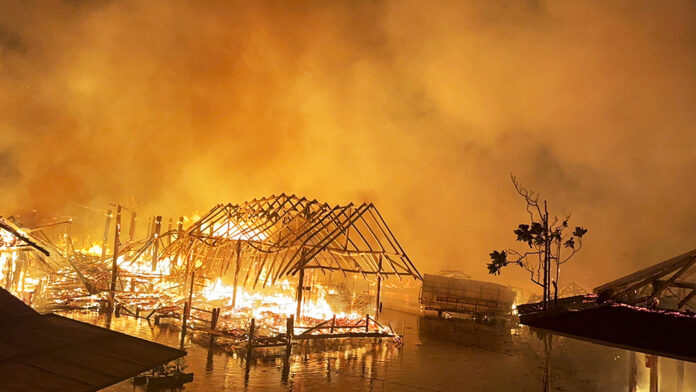 A fire at the popular Pattaya Floating Market, which is in the Bang Lamung District of Chonburi Province, occurred at 8:00 p.m. on September 7. The fire burned down the mostly wooden market, leaving only the roof and pillars.
Some market employees leapt into the water to escape the flames at the time. Nobody was seriously hurt.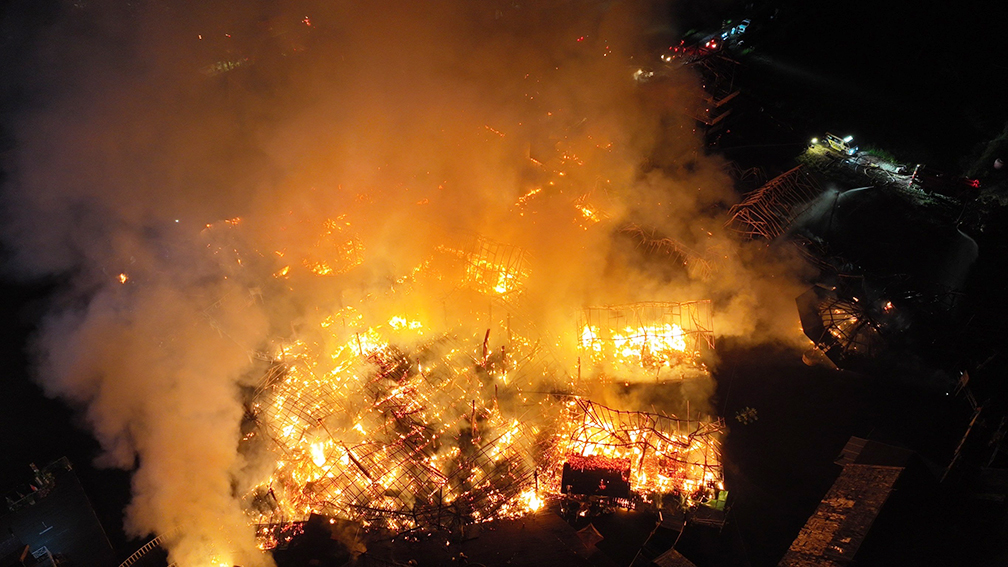 More than 20 fire trucks were sent to put out the fire, but it was difficult to extinguish because the area is mostly made of wood while the area is gusty with rain. There was also the sound of explosions from time to time.
Poramet Ngamphichet, Mayor of Pattaya City and District Chief of Bang Lamung, commanded the firefighting efforts, while Thawatchai Seethong, Governor of Chonburi Province, rushed to the site for an inspection.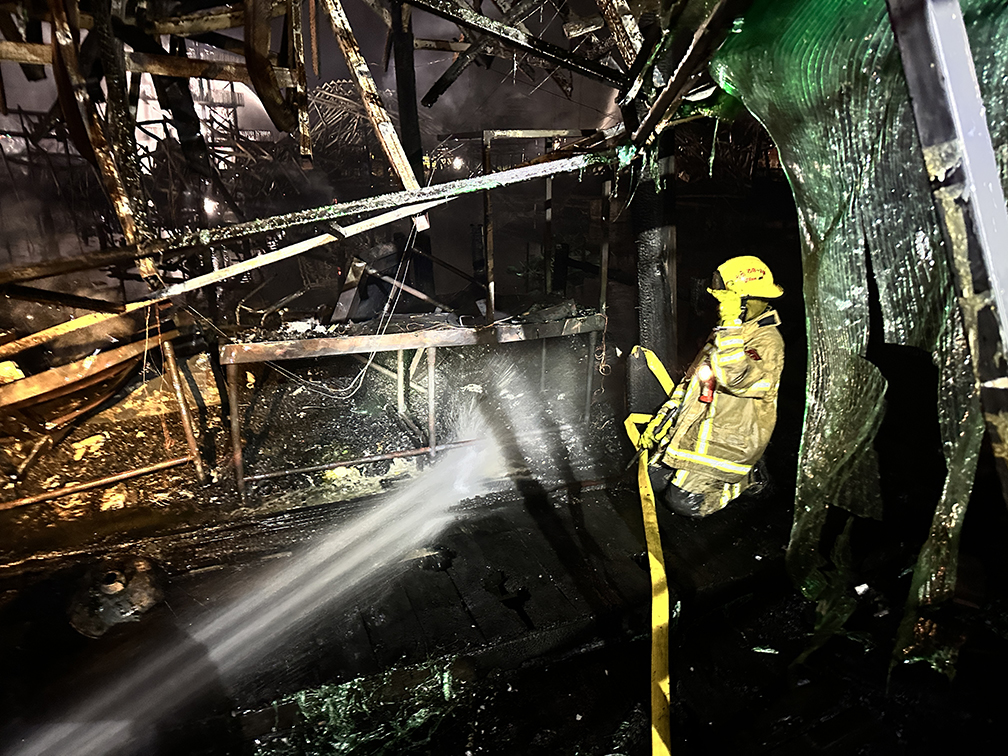 Around 10:30 p.m., the firefighters were able to control the fire that burned Pattaya Floating Market. Officers still use water to inject them in order not to let the flames ignite again. The causes and damages will be examined further.
Pattaya Floating Market, which has been established since 2008, is a riverside attraction in Pattaya that displays and showcases the beautiful ancient Thai riverside living community and authentic ways of life, including culture and local products from four major regions of Thailand.
The Managing Director of Pattaya Floating Market, Warida Sae-eng, once stated in an interview that the initial construction cost of this location was 250 million baht, which was later increased to 350 million baht.