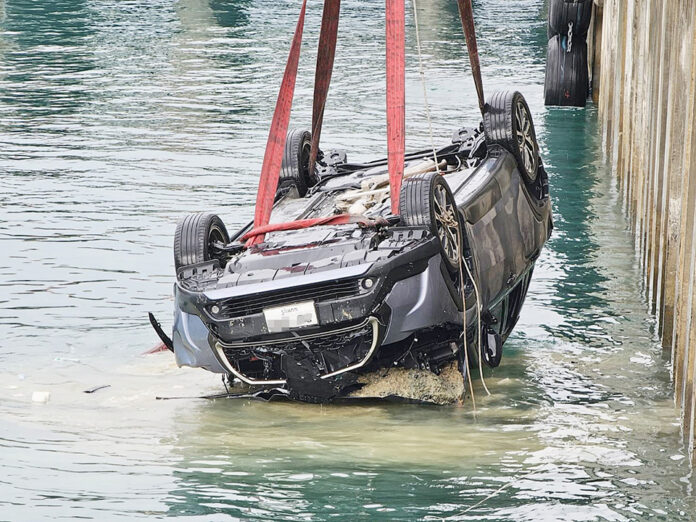 Police officers from Sattahip Police Station, Chonburi Province, were notified of an incident in which a Toyota SUV bearing the Nonthaburi licence plate plunged off the end of the Chuk Samet Ferry Pier, Sattahip Naval Base, Samae San Subdistrict, Sattahip District, Chonburi Province, into the sea at 4:00 a.m. on October 4.
At 6:00 a.m., divers retrieved the bodies of two women who were trapped in an underwater car at a depth of 15 metres. Both remains were taken to the Forensic Institute at Bangkok Police Hospital for autopsies to determine the cause of death. Meanwhile, a crane was used to pull the damaged car out of the water.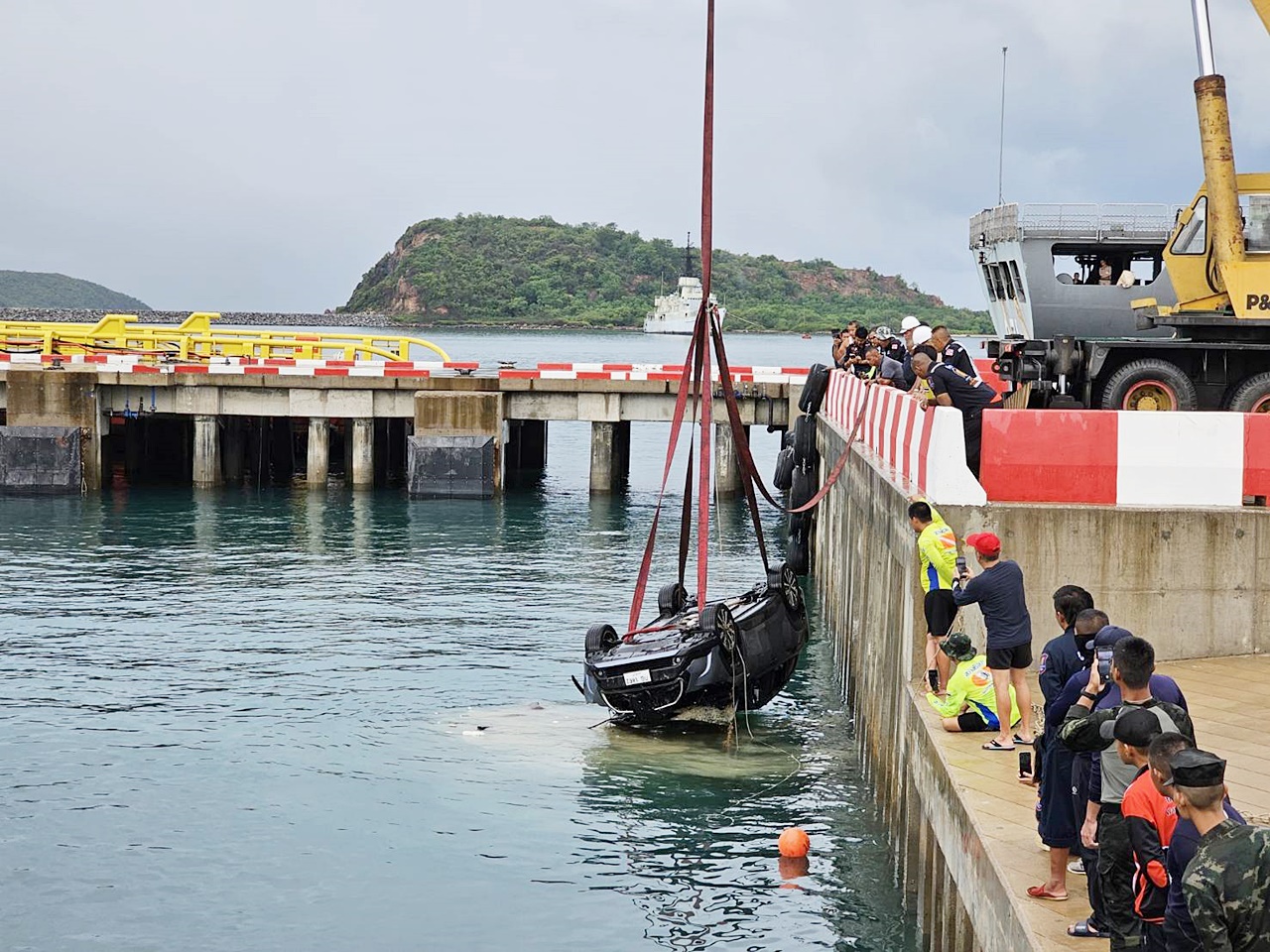 Raweepap Madsara, 20, a survivor, said he and three female friends drove from Bangkok to Sattahip. On the way back to Bangkok, they dropped off a female companion at Samae San before driving out, missed their way onto the pier, and fell into the sea. He smashed the car window and just escaped. But the driver and passenger sat beside each other, stuck inside the sinking car.
According to the investigation, at 1:24 a.m., when the car was travelling towards Ban Chang District, Rayong Province, it climbed the sidewalk's edge. The car was then parked along Sukhumvit Road, near the Mountain B Pub entrance.
The Mountain B pub in Sattahip District caught fire on August 5, 2022, killing at least 26 people and injuring at least 50.
Ms. Haneul Kim, 22 years old and partly Thai-Korean, and Ms. Natthawan Bun-at, 23 years old, got out of the car to inspect the vehicle. At the time, the two were cheerfully speaking, taunting, and laughing. One person also took photos in front of the car before driving away and headed to Chuk Samet Pier, which is over 15 kilometres distant.
The dashcam video revealed the timing of the car's unfamiliar driving before it went straight to the scene of the accident and then crashed into the sea at 1:57 a.m. This has led to criticism and claims that the Mountain B pub is cursed.
_____
Related articles: