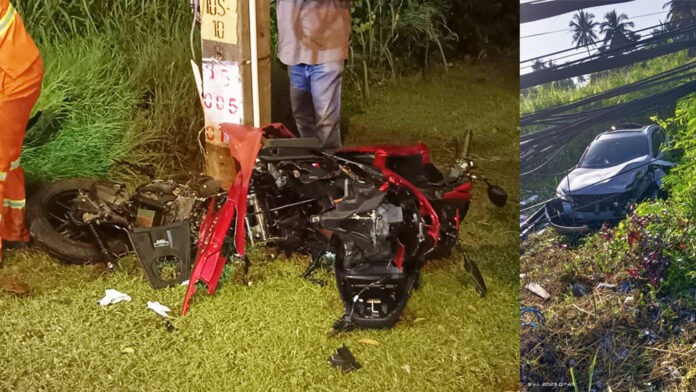 An American man and a Luxembourgian woman died on the spot in a road accident in Phuket Province, while the female Russian driver was injured.
The incident happened near the Friendship Beach Resort entrance on Wiset Road, on the way to Rawai Beach. Phuket Police officers from Chalong Police Station were notified at 1:00 a.m. on November 5, and they then contacted a forensic doctor from Vachira Phuket Hospital, as well as staff from the Rawai Municipal Rescue Unit and the Phuket Foundation, to assist with the scene examination.
A grey BYD car with a Phuket licence plate, driven by Miss Irina, 41 years old, Russian nationality, collided with a Honda Click motorcycle with a red licence plate in Phuket Province, driven by Mr. Nickolas Joseph Ayoub, age 21 years, American nationality from New York State, and Miss Schintgen Cey-lan, age 19 years, Luxembourgian nationality, sitting behind.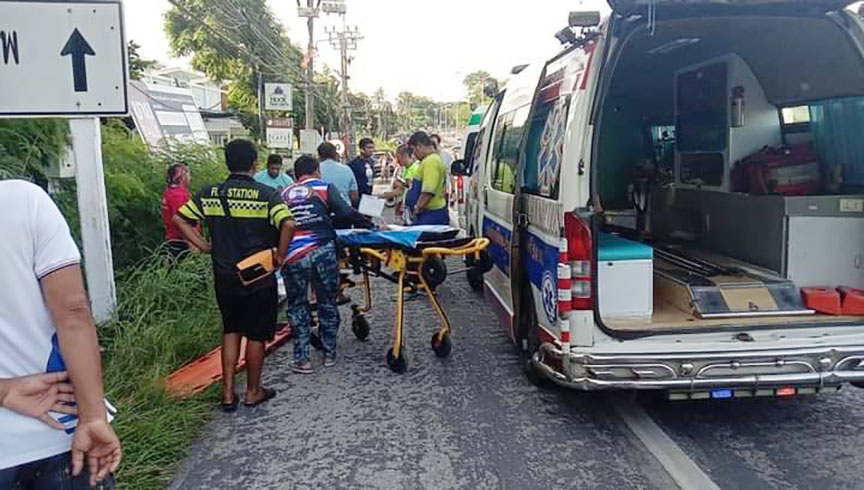 Both were pronounced dead at the scene. A forensic doctor indicated during the initial autopsy that there were wounds all over the body and that some muscles were torn. He handed over the bodies to rescue workers, who took them to Vachira Phuket Hospital. The police also notified the couple's two embassies to report their deaths to their families.
Officials also noted at the scene that the electric pole, traffic signal poles, and electrical wires had been damaged. After being taken to the hospital by the rescuers, the Russian driver will be investigated.
_____
Related article: