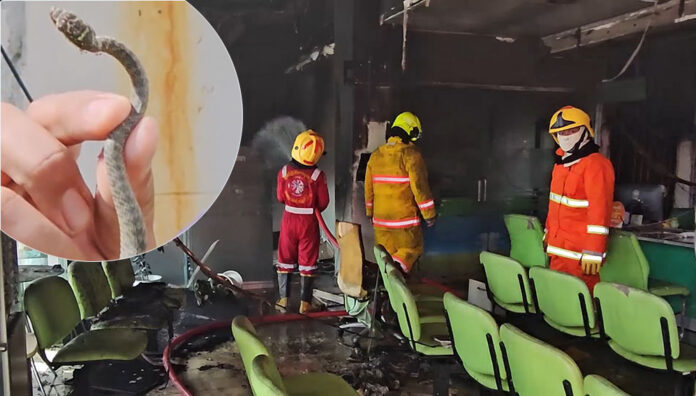 The police in Ubon Ratchathani Province suspected a little green snake might be the cause of a fire at the branch of the Bank for Agriculture and Agricultural Cooperatives in Samrong district.
The police received the report of a fire at a two-story building around 08:40 on November 5. Initial efforts to extinguish the fire were unsuccessful. So the authorities called for a water truck from the Samrong Municipal and Ubon Ratchathani Provincial Administrative Organisations to help. It took almost an hour to bring the fire under control.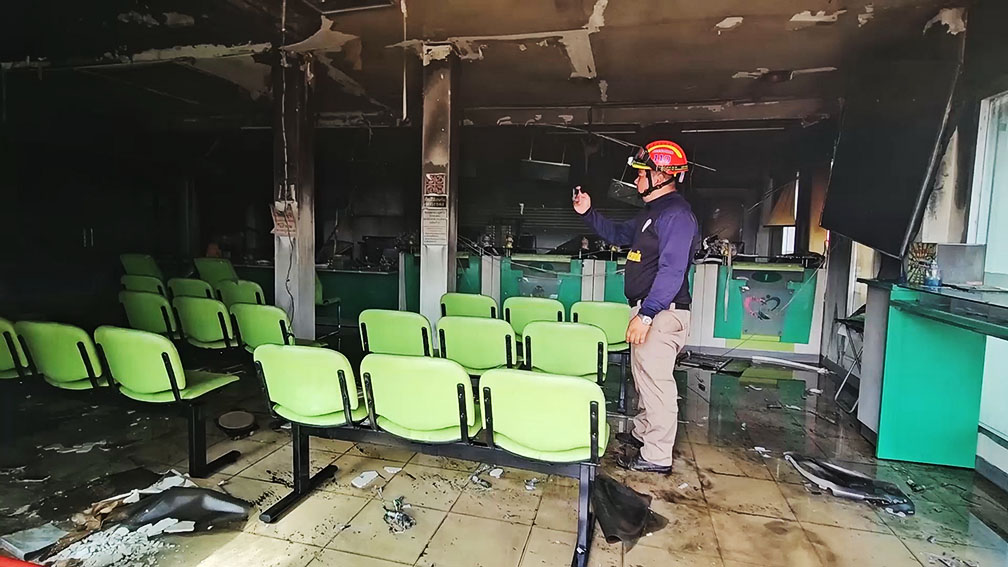 The investigation revealed that the fire had broken out in the bank manager's and deputy manager's offices and in the customer service area. The bank's cash storage area was not damaged.
Mr Amporn Boonsingh, a 59-year-old bank security employee, informed the police that there had been a loud explosion at around 8.20 am. He checked the electrical fuse box and found a blown fuse, which he reported to the bank employees on duty. About 20 minutes later, he smelled an odour of burning and saw the fire at the back of the bank. He then called the police for help.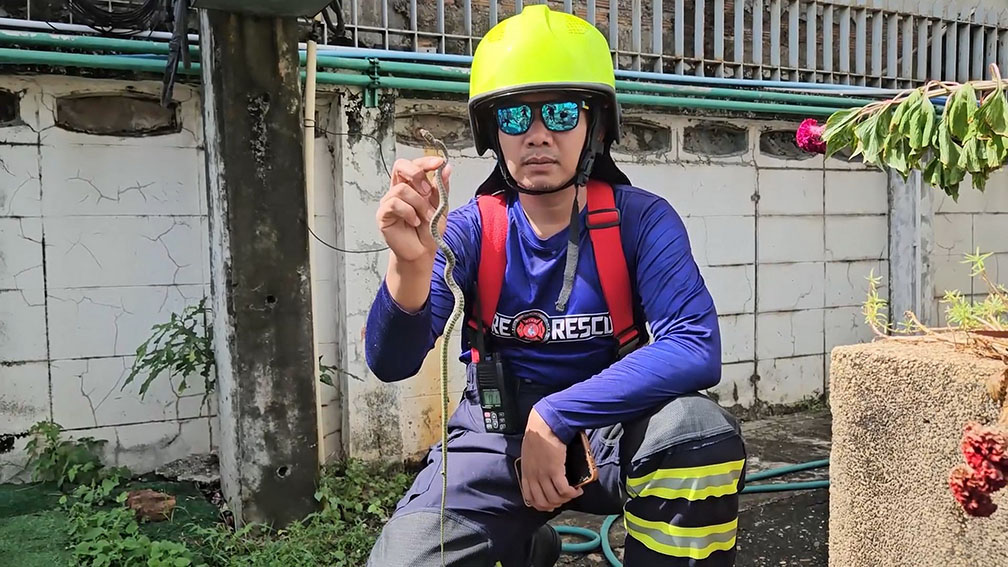 When inspecting the fuse box, the police discovered the remains of a green snake about 30 centimetres long under the electricity pylon. The snake had burn marks on its head, which led them to suspect that the snake had caused a short circuit that led to the fire.
The authorities have collected evidence for further investigations to determine the exact cause of the fire.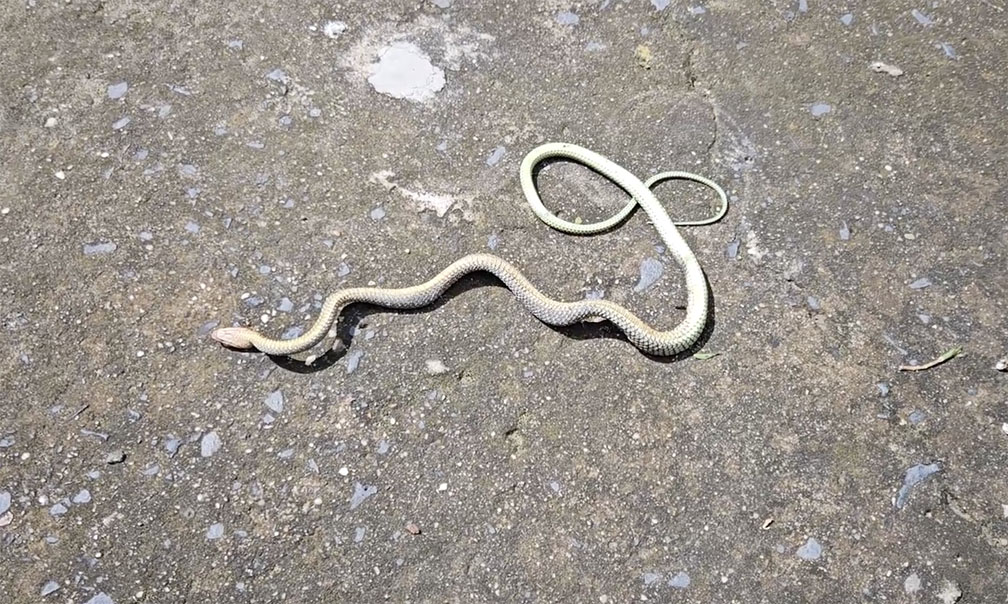 _______