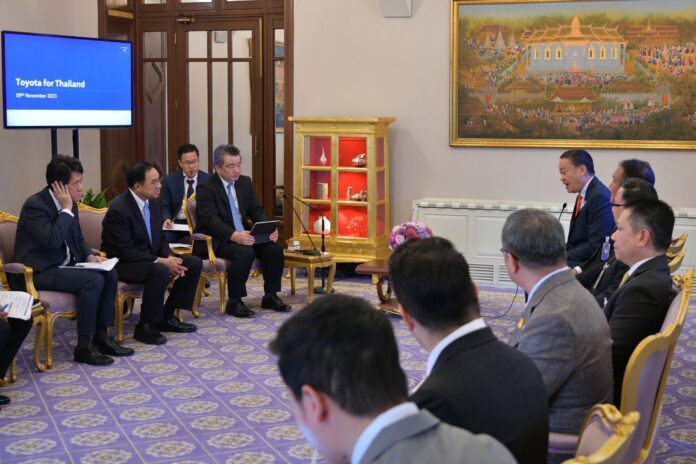 Top managers such as Masahiko Maeda, Chief Executive Officer of Toyota Motor's Asian subsidiaries, and Kalin Sarasin, Chairman of Toyota Motor Thailand, discussed investment opportunities with Srettha Thavisin, Prime Minister and Finance Minister at the Government House on Thursday, November 9.
Prime Minister Srettha mentioned that the Thai government recognizes the importance of the Japanese automotive industry in the country and is seeking cooperation in future developments. Prime Minister Srettha also plans to visit Japan in December to further discuss these initiatives.
Toyota said that it saw the potential in Thailand's strong automotive industry, particularly in popular segments like pickup trucks and eco-cars.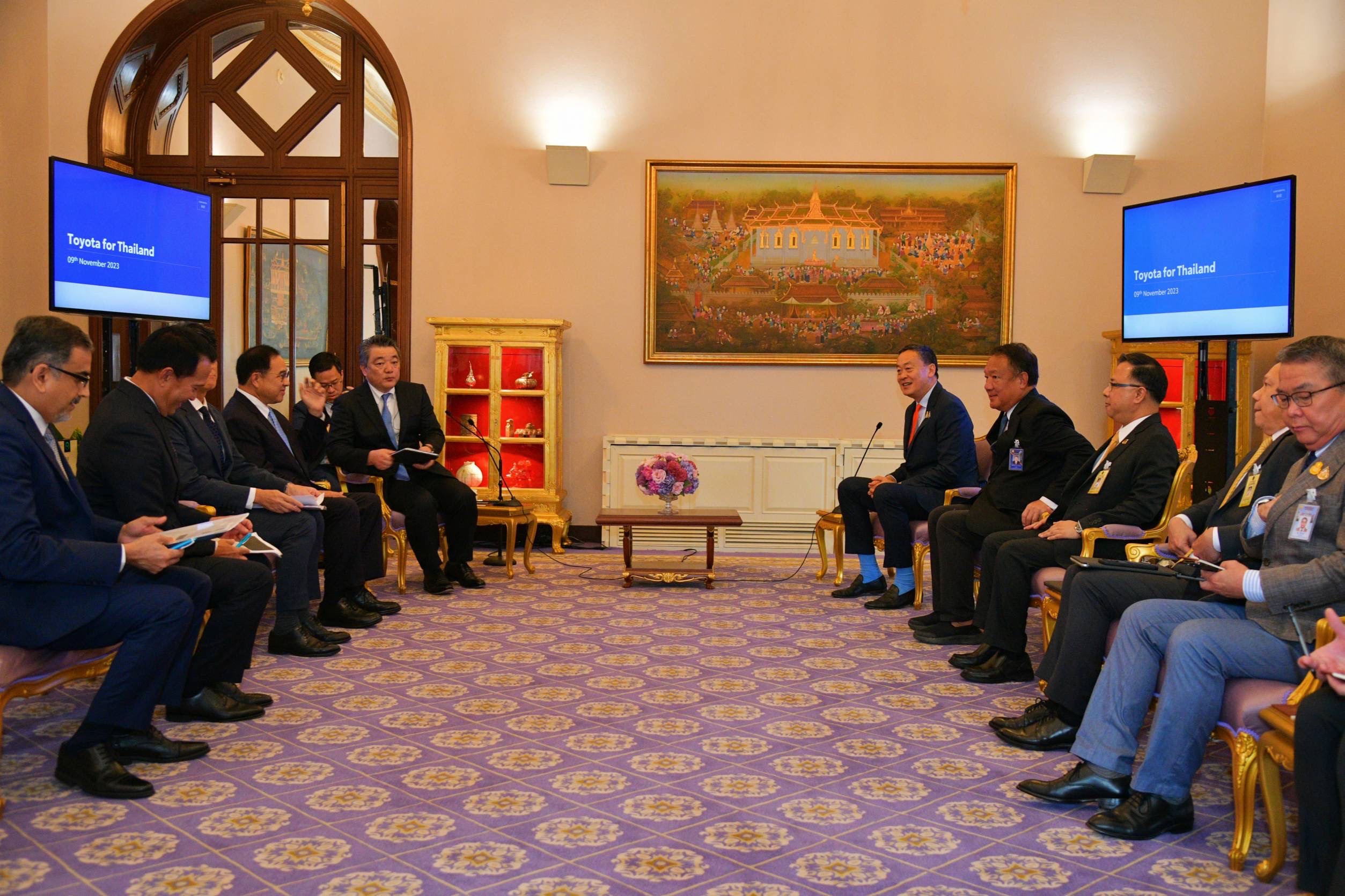 "Toyota is committed to working with the Thai government to make Thailand the leading center for electric vehicle production in the ASEAN region while achieving the goal of carbon neutrality. And the production of internal combustion engine (ICE) vehicles and electric cars such as HEV, PHEV, BEV and FCEV to sustain the supply chain and Thailand's export car industry".
In addition, Toyota is proposing measures for the disposal of end-of-life vehicles (ELV) that are in line with Thailand's clean energy policy. 
With a 61-year history in Thailand, Toyota plays a significant role in the country's economy, contributing over 12 percent of the gross domestic product. The company has produced and sold more than 7 million vehicles domestically, of which more than 5 million have been exported around the world.
_____
Related articles: