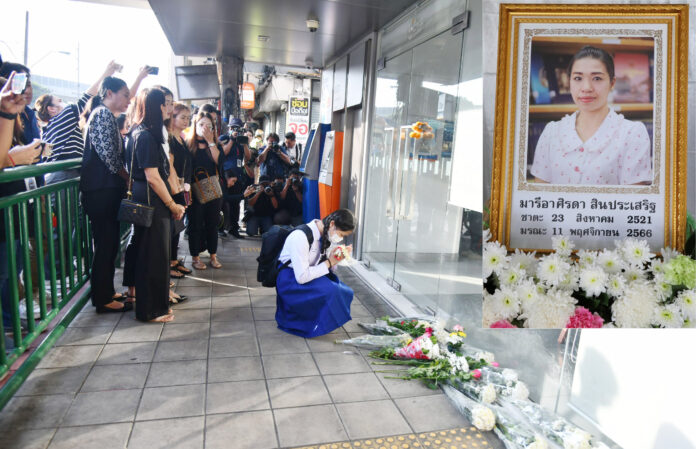 Despite the government's efforts to take strict measures to control gun violence following the shooting of a 17-year-old at Paragon in October, there have been at least two other incidents in Bangkok recently.
The first incident occurred on Saturday, November 11, when a group of teenagers were involved in a shootout in which Maria Sirada Sinprasert, also known as "Teacher Jeab" who teaches computer skills at Sacred Heart Convent School, was accidentally shot. She was shot in front of TMB Thanachart Bank, Khlong Toey Branch, Sunthorn Kesa Road. She later died in hospital.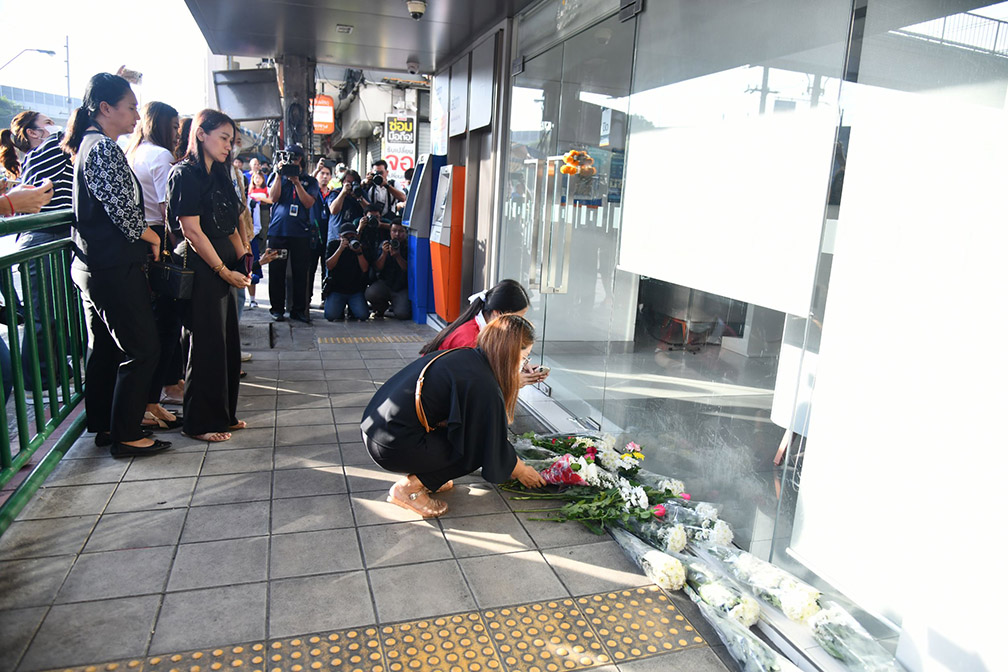 On Monday morning, November 13, there was another incident when two groups of teenagers exchanged gunfire and explosives. A 15-year-old 5th grade student was killed in the crossfire near the entrance to Soi Phatthanakan 53, which runs parallel to the Bangkok-Chonburi motorway in Suan Luang district. 
Anutin Charnvirakul, the Interior Minister, spoke out in favour of banning all Thai citizens from carrying weapons.
"We cannot allow people to carry guns because if students and teachers are shot like this, can society bear it? It's not just about vocational students, it's about everyone," said Anutin.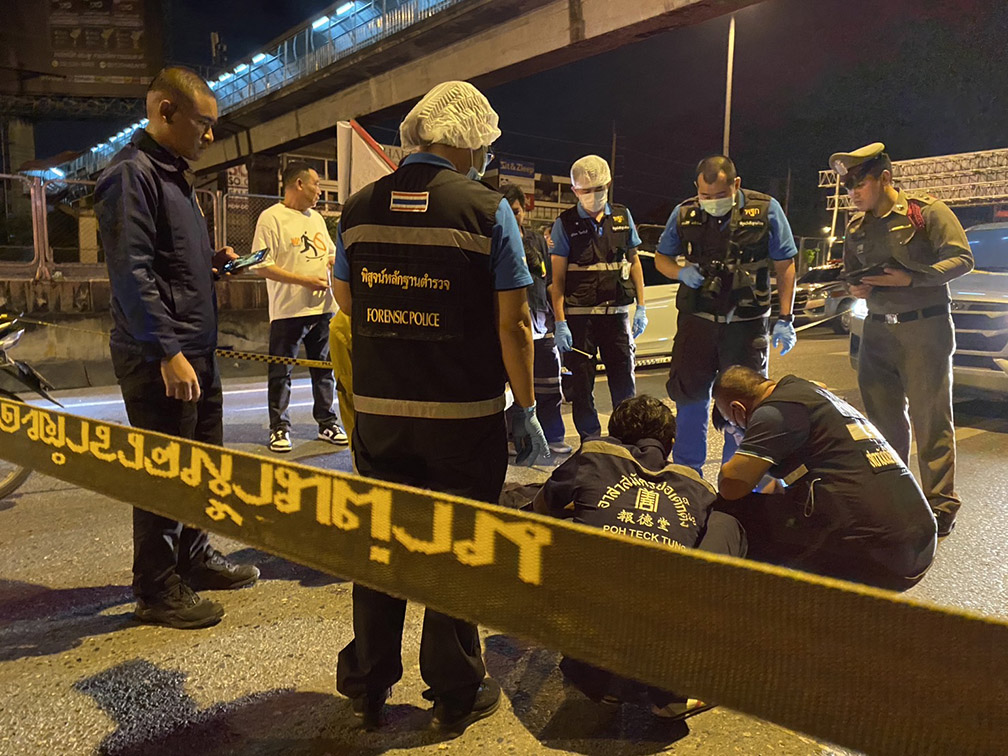 Anutin also addressed the problem that there are more than 10 million legally owned firearms in Thailand. He explained that instead of allowing individuals to carry guns for self-defence, it is crucial to strengthen trust in the law and the state to ensure public safety. He emphasised the need for a stricter legal framework.
The parent of a student of the affected school, Namanchu Chuenjit, expressed deep sorrow and concern. She mentioned that her child had only ever said good things about the Teacher Jeab. After learning about the incident, she was sad and said that something like this should not happen.
"I would like to ask the offender: 'How do you feel about what you have done? You have accidentally killed a person who has nothing to do with you. My child is not well because her beloved teacher has died. And I am worried sick because the police have not arrested the perpetrator yet. I have told my child that we should not go to school yet because I am very worried. The place where the incident happened was a place where students usually pass by. Every time the students pass by the place, they are all sad," she said.
______
Related articles: