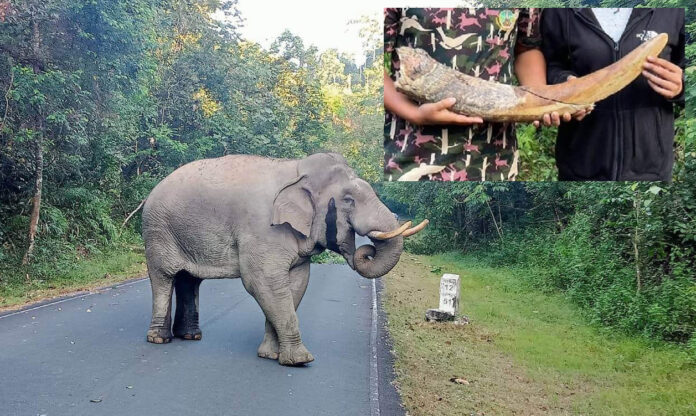 The analysis shows that the wild elephants involved in fights, particularly in the case of the confrontation between Plai Thong Kam and Plai Nga Thong in Khao Yai National Park on 10 November, suffered a tusk fracture due to calcium deficiency.
The Department of National Parks, Wildlife, and Plant Conservation (DNP) collaborated with the Ministry of Higher Education, Science, Research and Innovation to conduct this analysis.
Samples of the broken tusks from Plai Thong Kam were examined at the Synchrotron Light Research Institute using synchrotron X-ray analysis, a technique that allows the structure and properties of elephant tusks to be analyzed at the atomic level.
In addition, soil samples from Khao Yai National Park, Phu Luang Wildlife Sanctuary in Loei Province and Phu Khieo Wildlife Sanctuary in Chaiyaphum Province were analyzed to investigate possible links with the health of elephants and other wildlife.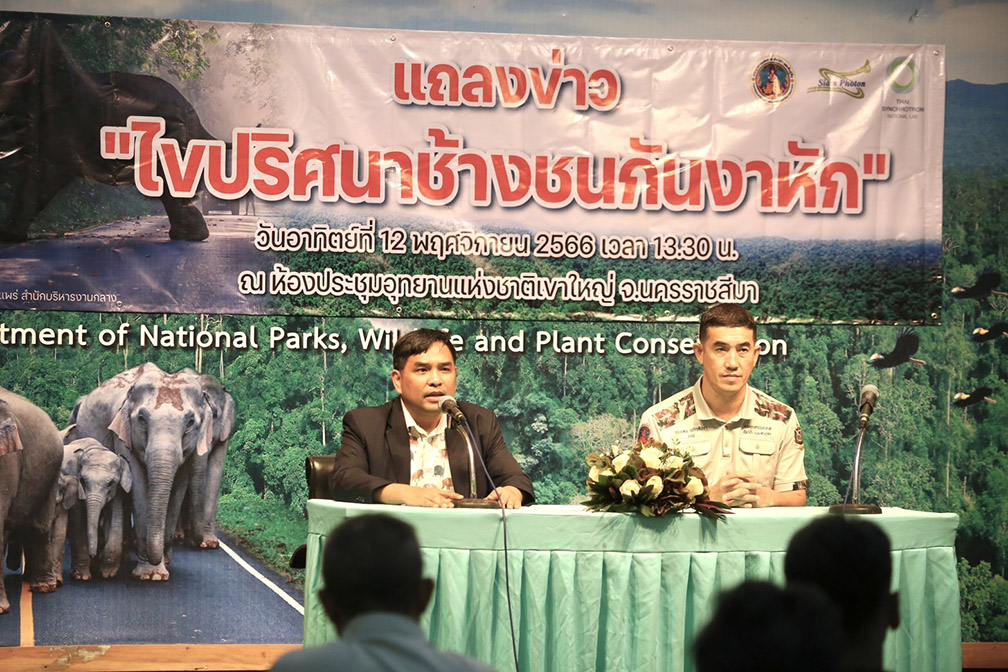 Professor Dr. Saroj Rujirawat, the Director of the Synchrotron Light Research Institute, explained that the synchrotron X-ray analysis showed a trend indicating insufficient calcium intake in the tusks of the elephants. This aligns with the measurement of calcium levels in the soil, which revealed a low quantity of calcium. To address this, it is recommended to enrich the existing soil in conservation areas to ensure it is suitable for a variety of vegetation.
Dr Phattharaphol Manee-on, Head of the Wildlife Health Management Unit in the Department of National Parks, Wildlife and Plant Conservation, pointed out that elephants that break their tusks may exhibit altered behaviors such as walking with their heads tilted, being irritable, trying to break their tusks on one side to maintain balance, and having difficulty eating plants or digging for roots.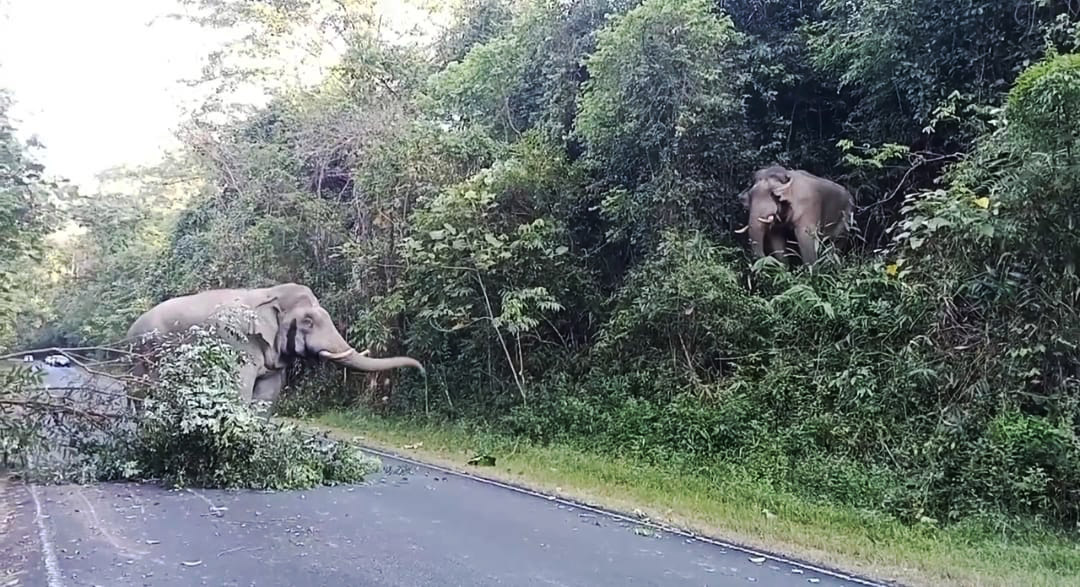 Without tusks, an elephant may not be able to fight another elephant that has tusks and is fleeing to residential areas, increasing the conflict between wild elephants and locals.
Dr Phattharaphol further mentioned that elephant health is not only affected by a lack of calcium, but also by the elephants avoiding certain areas because tourists trample the ground, affecting the elephants' access to suitable vegetation. Therefore, the Ministry prioritizes the welfare of elephants, similar to how the welfare of the public is considered in areas affected by elephants.
_____
Related articles: