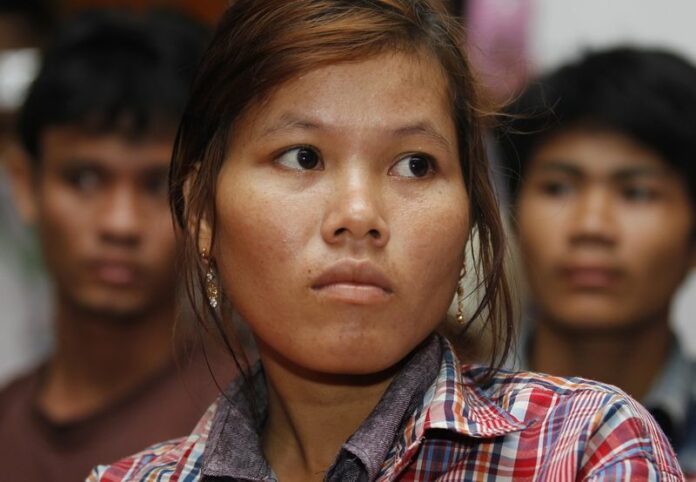 PHNOM PENH (DPA) — Rights workers on Cambodia's border with Thailand described the situation there as chaotic Sunday after tens of thousands of Cambodian migrants were said to have fled Thailand in the past week.
The International Organization for Migration on Saturday put the figure of Cambodian migrants who had fled in recent days at 70,000.
Cambodian migrants starting returning in higher numbers last week after the Thai military junta – which came to power in a coup on May 22 – said it would arrest and deport undocumented foreign workers.
"People are still coming," said Moeun Tola, a worker for The Community Legal Education Center, a local NGO that aids migrants.
"There are some tents but it's so dirty. There's no sleeping place and when people [have crossed] the border they don't know how to get home. It's so messy."
Chief government spokesman Phay Siphan said that Labour Ministry officials were monitoring the situation at the border, and that the authorities had sent trucks to help transport people from the area.
"We hope the Thai government treats Cambodians with humanity and according to the law," he said, adding that he had not heard of any shootings of Cambodians by Thai soldiers as reported by local media in Phnom Penh this week.
There are an estimated 400,000 Cambodian migrant workers in Thailand.