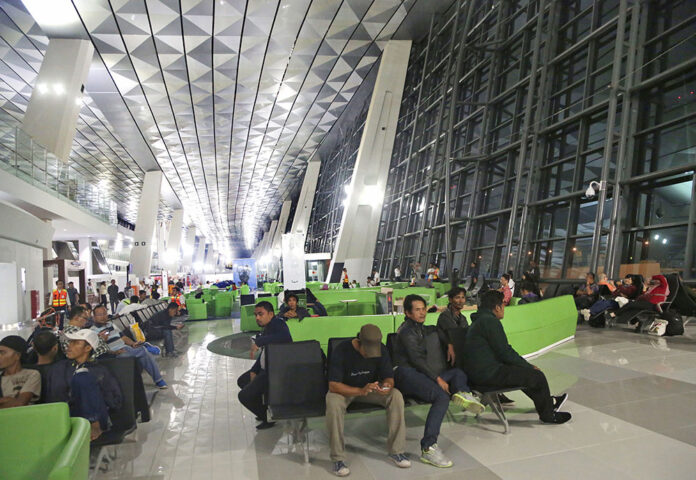 JAKARTA — The operator of the Indonesian capital's main airport has apologized to passengers for flooding at its brand new terminal after rains overcame drainage pipes and inundated the arrivals area on Sunday.
The USD$560 million (19.4 billion baht) terminal opened last week to domestic flights by national carrier Garuda but has been plagued by complaints about its lack of readiness.
The airport operator and government hope the new terminal, and a third runway that is under development, will relieve over-crowding at Soekarno-Hatta airport and make Jakarta a rival to Singapore and Bangkok for international stopovers in Southeast Asia.
PT Angkasa Pura II, the airport operator, said it brought the flooding under control within an hour and is investigating the cause.
Local media said drains might have been clogged by construction debris.
The company plans for other airlines to gradually move their flights to the terminal and it plans to start refurbishing two old terminals, built in 1984 and 1992, later this year.
Soekarno-Hatta airport will be able to handle 62 million passengers a year once the renovated terminals are fully operational again in early 2018.
The airport handled about 54 million passengers last year, making it the 18th busiest in the world, according to Airports Council International.