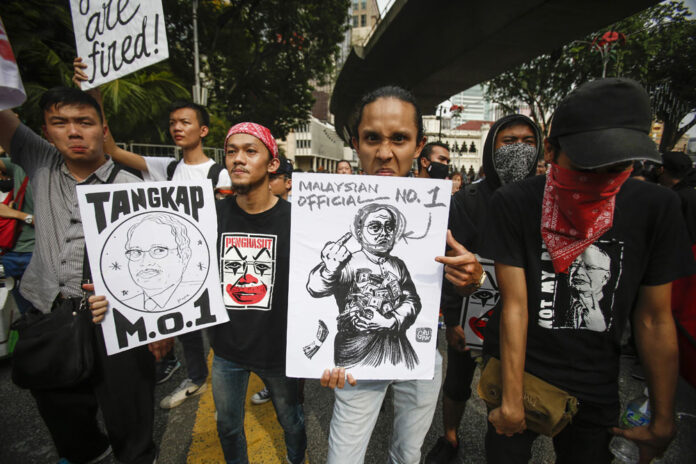 KUALA LUMPUR — Malaysian student activists have rallied to demand the arrest of Prime Minister Najib Razak, who has been implicated in a U.S. government probe into a massive fraud in a Malaysian investment fund.
More than 1,000 people defied a police ban as they congregated at two locations in Kuala Lumpur on Saturday, holding posters and caricatures of Najib.
The U.S. Department of Justice said last month that at least USD$3.5 billion has been stolen from the Malaysian fund founded by Najib. It has initiated action to seize USD$1.3 billion it said was used to buy assets in the U.S.
It said in court filings that more than USD$700 million had landed in a Malaysian official's accounts. It didn't name the official, but appeared to be referring to Najib.