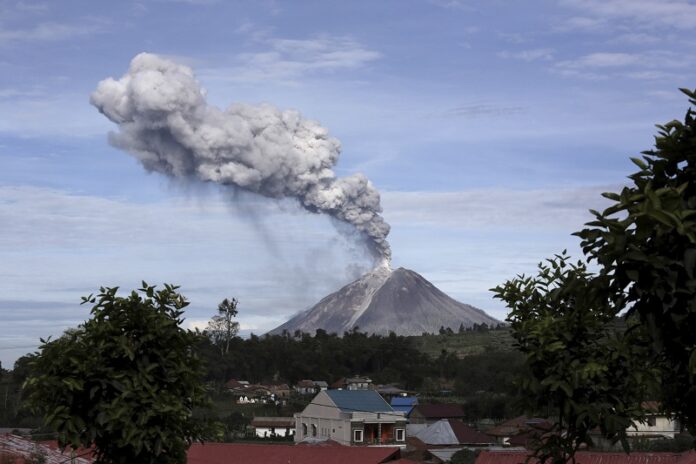 JAKARTA — A volcano on Indonesia's main island of Java has erupted, injuring 10 people.
National Disaster Mitigation Agency spokesman Sutopo Purwo Nugroho says the eruption of Sileri Crater at Dieng Plateau spewed cold lava, mud and ash as high as 50 meters (164 feet).
He says the sudden eruption occurred at about 11:30 a.m. Sunday, when there were about 17 visitors around the crater. Ten people were injured and were being treated at hospital.
The Dieng Plateau in the Central Java province district of Banjarnegara is a popular tourist attraction because of its cool climate and ninth-century Hindu temples, located at an altitude of about 2,000 meters (6,600 feet) above sea level.
Some 142 people were reportedly asphyxiated in 1979 when the volcano spewed gases.