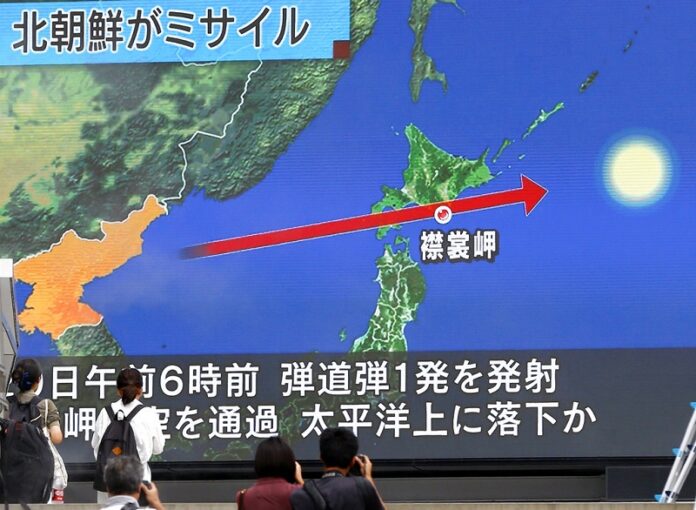 SEOUL, South Korea — Indonesia, one of the few nations to have decades of cordial relations with North Korea, has condemned its launch of a missile that flew over Japan. The Philippines, this year's chairman of meetings of the 10-member Association of Southeast Asian Nations, has also expressed grave concern, urging Pyongyang to halt such provocative actions.
Indonesia's Ministry of Foreign Affairs says the missile test is inconsistent with North Korea's international obligations. It urged North Korea to abide by U.N. resolutions condemning its ballistic missile launches and nuclear weapons development.
"Stability on the Korean peninsula is very important," the ministry says.
Philippine Foreign Affairs Secretary Alan Peter S. Cayetano called on North Korea to halt provocative actions.
Cayetano said ASEAN and the Philippines as its chair this year remain committed to peaceful resolution of conflict but that "provocations such as this latest missile launch should stop to help us put in place an environment that would be conducive to dialogue."