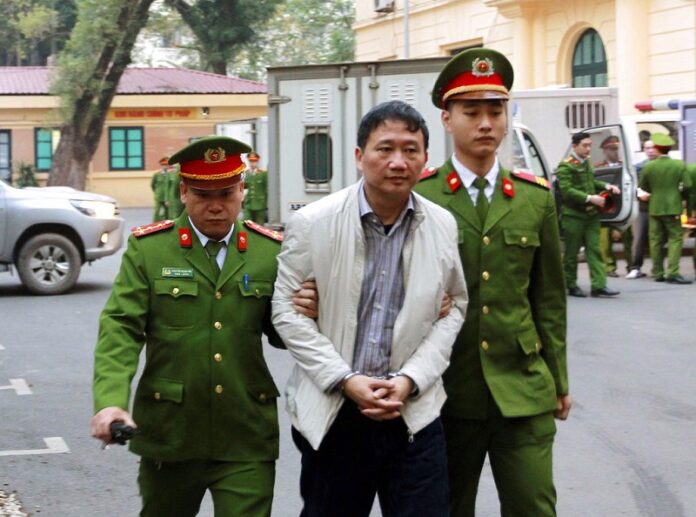 HANOI, Vietnam — A former oil executive has been sentenced to life in prison and a former high-ranking Vietnamese government official has received a lengthy prison term in a major corruption case.
The court in the capital Hanoi sentenced former Politburo member Dinh La Thang, ex-chairman of state energy giant PetroVietnam, to 13 years in jail for deliberate economic mismanagement Monday as the two-week trial concluded. Thang was the first Politburo member to be jailed in decades.
Trinh Xuan Thanh, an ex-chairman of PetroVietnam's construction arm, was given life imprisonment for embezzlement. Germany accuses Vietnam agents of snatching him from a Berlin park last year.
The two were among 22 defendants, most of them current or former oil executives.
Tuoi Tre newspaper quoted a Judge as saying the prosecutions were well-founded.