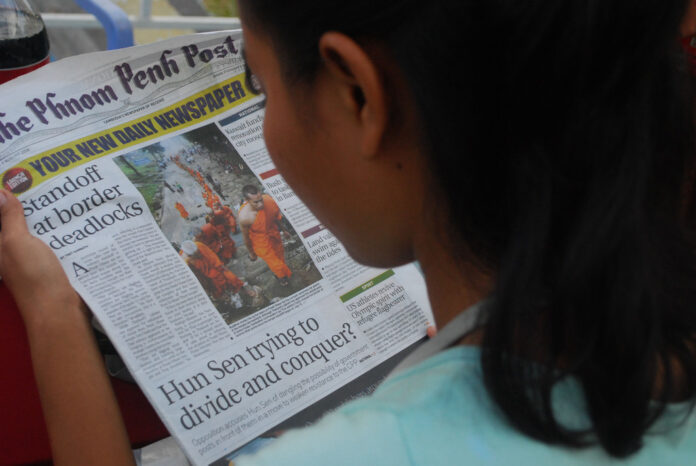 PHNOM PENH, Cambodia — The newspaper widely considered the last independent media voice in Cambodia has been sold by its Australian publisher to a Malaysian investor.
Saturday's announcement by Post Media CEO Bill Clough identified the buyer of the English-language Phnom Penh Post as Sivakumar G., who was described as having an experienced journalist's background and representing a strong investment group from Malaysia. No price was given.
"The recent times have been a challenge, as the worldwide decline in market share for newspaper advertising has also been felt here in Cambodia," Clough, who bought the newspaper in 2008, said in his statement.
Politics has been at least as big a threat to the Cambodian press.
Prime Minister Hun Sen's government has shuttered virtually all independent media and convinced the courts to dissolve the only credible opposition party ahead of a general election this July.
The Post's main English-language rival, the Cambodia Daily, shut its doors last year after being presented with an onerous tax bill, an action that many believe was politically motivated.
The Post in recent months was reported to also have faced a large bill for back taxes, but had denied its survival was at risk. However, it acknowledged that a court had ruled in favor of a former employee that sued it for money allegedly owed, and had issued an order for attaching its property, an action that has been deferred pending a Supreme Court hearing.
The Post was founded in 1992 as Cambodia sought to re-establish stability and democracy after the tumult of genocidal Khmer Rouge rule in the late 1970s.
A third English-language newspaper in Cambodia, Khmer Times, is owned by a Malaysian and is seen as close to the government.