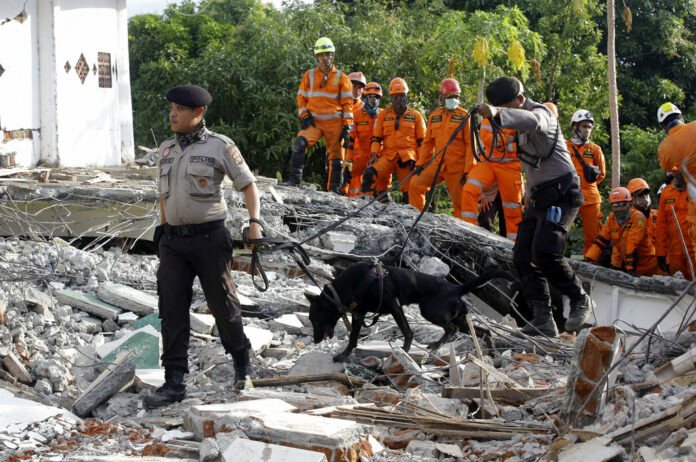 JAKARTA — A strong aftershock has shaken the Indonesian island of Lombok where tens of thousands of people are homeless after a powerful earthquake on Sunday.
Indonesia's geological agency said the quake Thursday afternoon had a magnitude of 6.2 and was shallow, at a depth of 12 kilometers, centered in the northwest of the island. It said it didn't have the potential to cause a tsunami.
The U.S. Geological Survey measured the quake at magnitude 5.9.
It's the third big quake to hit Lombok in little over a week. Buildings still standing on the island have been weakened after Sunday's 7.0 quake that killed at least 131 people and a 6.4 quake on July 29 that killed 16.