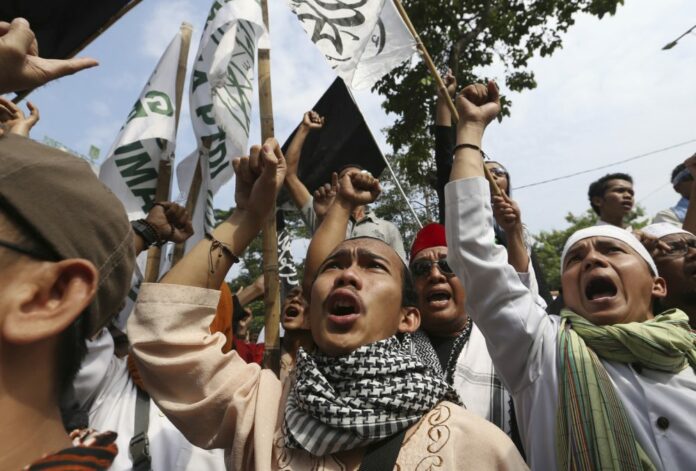 JAKARTA — Indonesia's largest Muslim organization has criticized the blasphemy conviction and imprisonment of a Buddhist woman who complained that the call to prayer from her neighborhood mosque was too loud.
Officials from Nahdlatul Ulama, which claims 60 million members, said Thursday the woman's complaint about mosque loudspeakers doesn't constitute blasphemy under Indonesian law.
The ethnic Chinese woman, Meiliana, was sentenced to 18 months prison on Tuesday by a court in Medan, the capital of North Sumatra province. Her lawyer said she would appeal.
Robikin Emhas, a deputy chairman of Nahdlatul Ulama, said, "We believe that Meiliana did not commit blasphemy."
He said there was no hatred against any religion in her complaint.
Another prominent Nahdlatul Ulama official, Rumadi Ahmad, who was an expert witness Meiliana's trial, said his testimony was ignored.