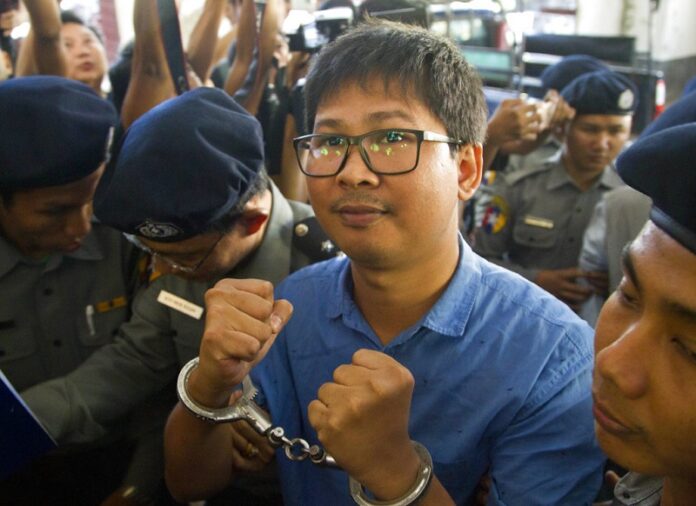 YANGON — A Myanmar court has delayed the verdict against two Reuters journalists on the charge of possessing official documents illegally in a case that has drawn attention to the faltering state of press freedom in the troubled Southeast Asian nation.
The verdict that was to be delivered Monday was postponed to Sept. 3. The judge who made the announcement did not give a reason.
Kyaw Soe Oo and Wa Lone have pleaded not guilty to violating Myanmar's Official Secrets Act, which carries a penalty of up to 14 years in prison.
The reporters say they did not solicit or knowingly possess any secret documents. They had been reporting on the past year's brutal crackdown by security forces on minority Rohingya Muslims in Myanmar's Rakhine state that has drawn international condemnation.
Related stories: