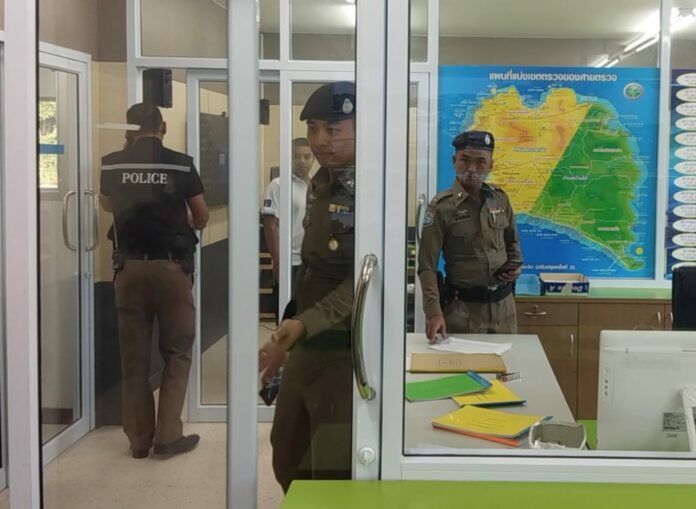 KOH TAO — A regional police commander said Monday he has ordered investigators on the southern island of Koh Tao to look into reports that a British tourist was sexually assaulted there.
While local police insist the alleged victim did not bring a rape complaint to them – an assertion disputed by her family – Maj. Gen. Apichart Boonsriroj said they must work on the case to find out what really happened.
"Even though there was no complaint, I have set up an inquiry committee to investigate, collect evidence and verify the incident," Apichart said by phone. "We have to do our best."
Read: Police Say Brit Tourist Filed Theft Complaint, Not Rape
According to the woman's family, she was drugged while drinking at Leo Bar on Koh Tao and subsequently assaulted on the night of June 26. The beach where she was allegedly attacked, Sairee, is the same place where British backpackers David Miller and Hannah Witheridge were murdered in 2014.
A friend of the woman reportedly had his phone and some cash stolen.
Her family said she tried to make a complaint to police on the neighboring island of Koh Phangan the next day but police refused to take her statement.
"They left on the ferry to Koh Phangan where she and the friend went to the police station," the victim's mother wrote in an email. "They were happy to take a statement of the robbery but were told that Koh Tao was not under their jurisdiction and refused to acknowledge the rape."
She said her daughter, who returned to the United Kingdom on July 2, has reported the incident to police in the UK and handed them the T-shirt she was wearing on the night in question.
Inquiries sent to the UK Foreign Office have gone unanswered.
Police on Koh Phangan assert she only filed a theft complaint and sexual assault was not mentioned. The island police chief, Col. Satit Kongniam, said Sunday the victim and her friend informed police they needed a theft report from the police to file an insurance claim back home.