BANGKOK — Traffic near the Pak Khlong Talad market was stopped for three hours Friday night by a blockade of roses, marigolds and garlands as vendors protested their eviction by City Hall.
Friday was the Bangkok Metropolitan Administration's deadline for the vendors to quit the iconic flower market, which has been in almost continuous operation for six decades. The vendors have resisted being swept away by the ongoing cleanliness and order campaign, and about 300 flower vendors gathered near Memorial Bridge at 10pm to toss an estimated 10,000 unsold flowers into the road to call attention to their situation.
The situation grew tense as vendors refused to disperse, demanding to speak directly to Bangkok Gov. Sukhumbhand Paribatra. More than 50 police officers from the Phra Ratchawang Station gathered to to observe the situation along with upward of 20 municipal officers.
However, the vendors abandoned their street blockade at 1am, allowing officers to clear the area. No one was hurt or injured.
The vendors vowed to continue selling flowers Saturday and Sunday evening before returning to City Hall on Monday to take up the matter again.
Starting July 1, no stalls were permitted on the sidewalks and streets under penalty of 2,000 baht fines. The vendors were asked to move to a new site, Pak Khlong Triphet, but some refused to move there due to the lack of shoppers and expensive rent.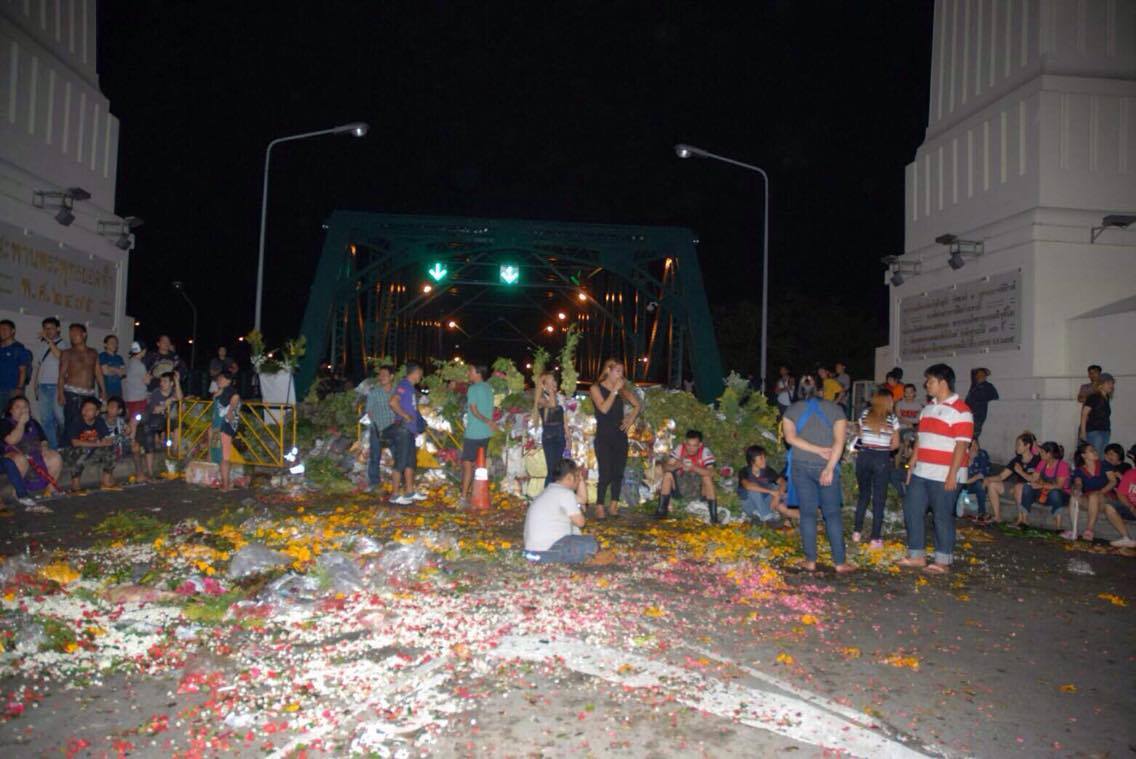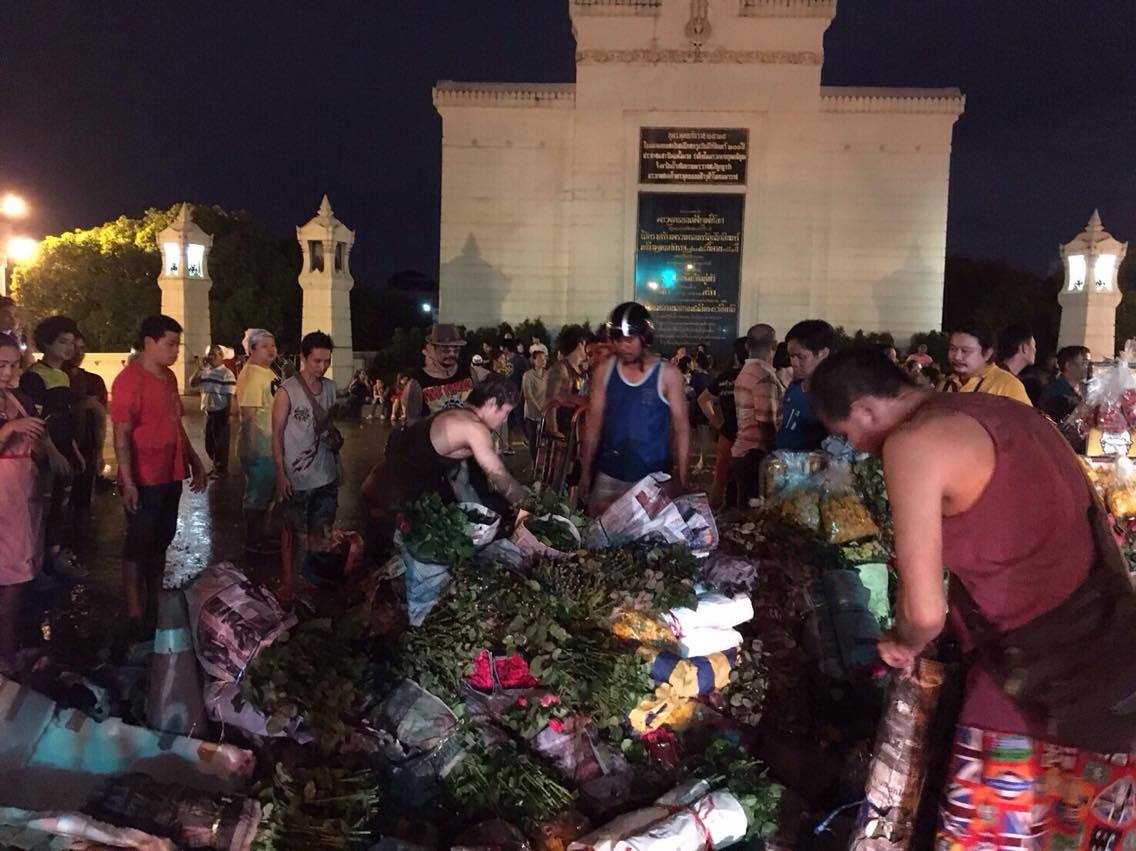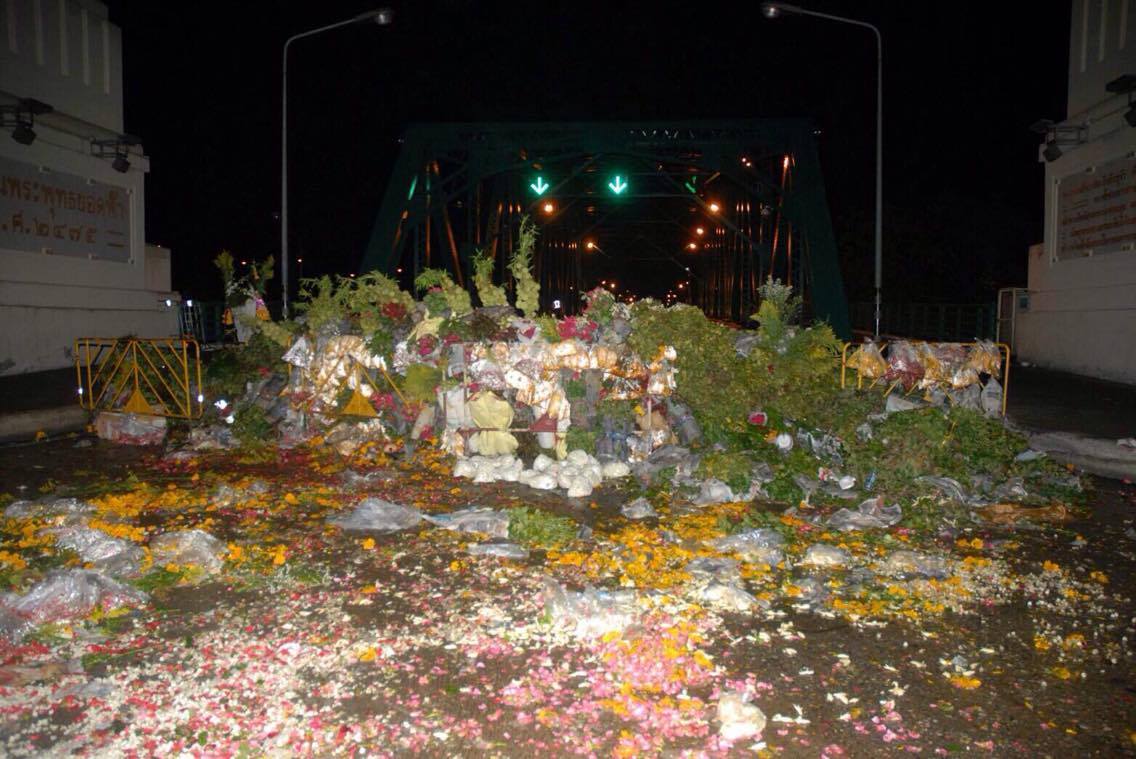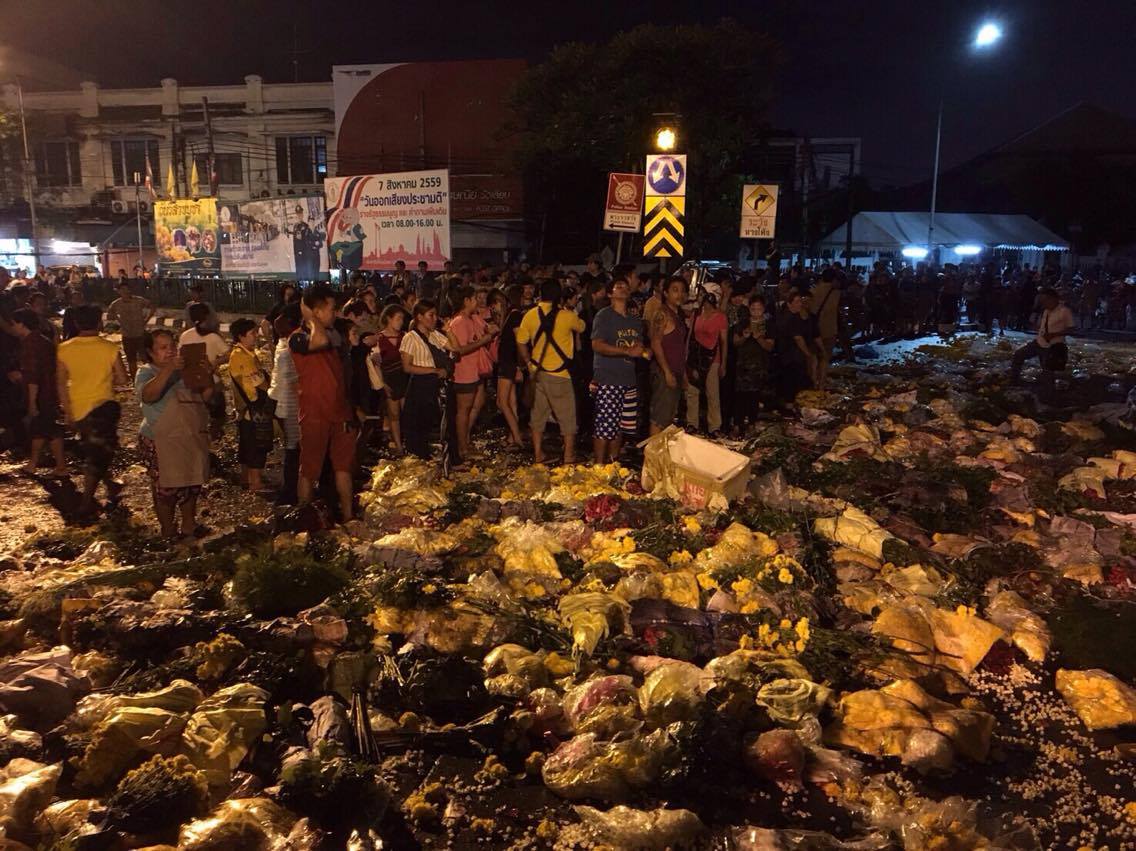 Related stories:
Flower Market 'Cleanup' Conflict Continues
Say Goodbye to Bangkok's Flower Market
Saved by St. Valentine: Flower Market Crackdown Extended
Amulet Market Gone, City Swivels to Flower Market and Banglamphu