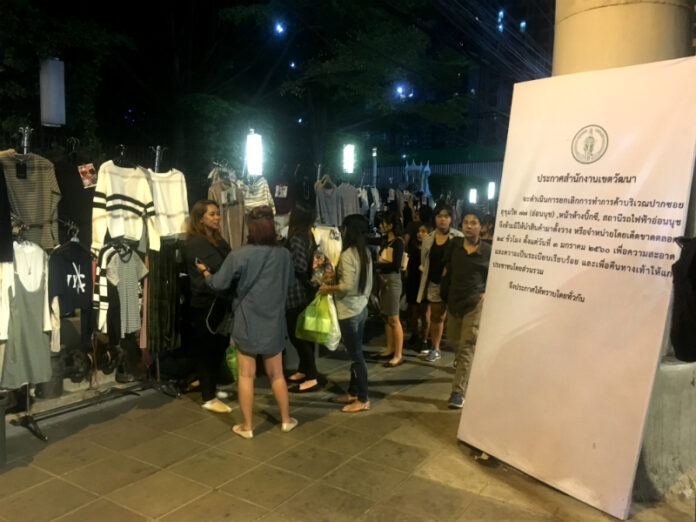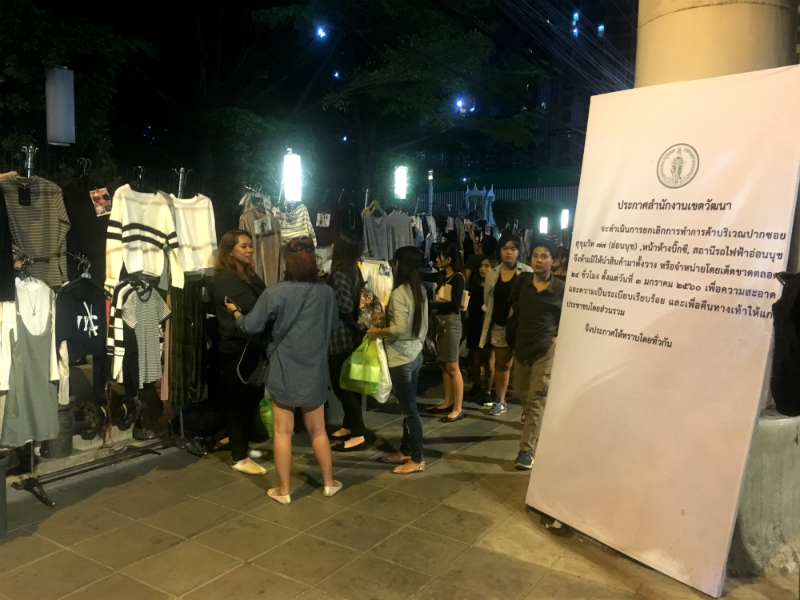 BANGKOK — The sidewalk bazaars of the On Nut area were living on borrowed time Friday under a city-imposed deadline to clear out, just as the vendors kicked out of Sukhumvit Road's Nana area have quietly returned.
Notices were put up recently by Watthana district officials declaring that as of Jan. 3, no vendors would be allowed to set up their stalls on the street, from BTS On Nut through Soi Sukhumvit 77, including those in front of the Big C mall.
"For the cleanliness and order and to restore the sidewalks to the public," read the announcement.
The area has long been a bustling commercial zone with all manner of merchandise, from clothing and electronic to fresh vegetables and sausages for sale.
Another banner displayed a Sept. 30 order signed by Bangkok Gov. Asawin Kwanmuang revoking permission granted to some vendors to sell from 7am to 10pm.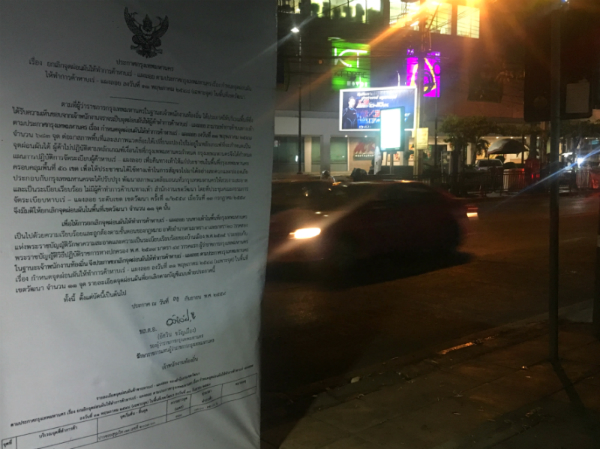 Read: Siam, Silom, Sukhumvit Street Markets Shut Down
Asawin has been the driving force of City Hall's campaign to clear the capital's footpaths of the informal marketplaces for which it is famous. In fact his dogged execution of the policy set forth by the junta after it seized power in 2014 was partly credited for it naming him governor in October.
The city has forged ahead while the debate over the campaign's merits – some cheer clearing sidewalks for pedestrians while others lament the city's vanishing character and life – remains unresolved.
After months of piecemeal efforts, the city made its most aggressive move in October when it dispatched officers to forcibly end sidewalk sales in several key areas such as Siam, Silom and Nana.
Vendors have drifted back to some locations since then. On a recent evening, the hustle of street sales appeared in Sukhumvit Road's Nana area.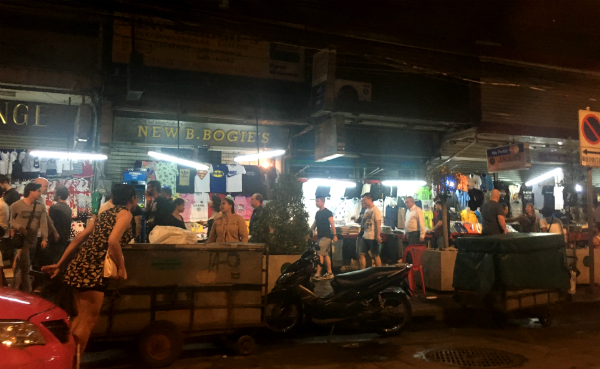 Related stories:
Siam, Silom, Sukhumvit Street Markets Shut Down
'We'll Be Back,' Siam Square Sidewalk Sellers Swear
Sukhumvit Street Vendors Ordered Off Road Tonight. Will it Be Business as Usual?