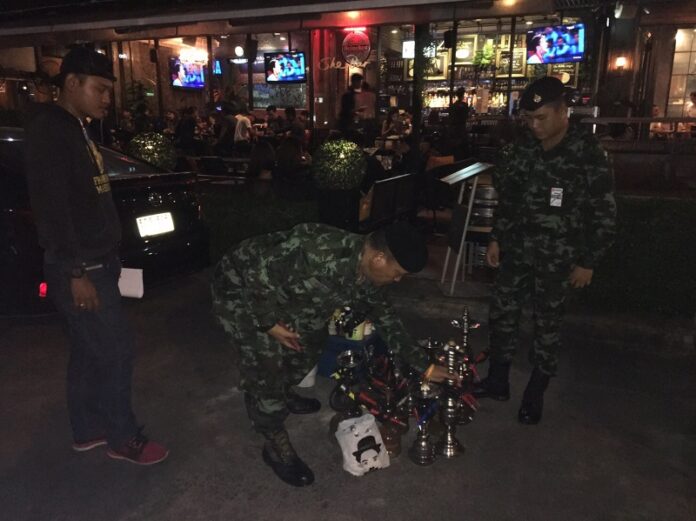 BANGKOK — Soldiers hunting for contraband tobacco products raided three bars in the Thonglor and Ekkamai areas Thursday night.
Military officers confiscated shisha equipment from Muse in Soi Thonglor 10, She Bar in Soi Thonglor 16 and Cubic Bar near Big C Ekkamai. The managers of all three bars were hauled down to the Thonglor Police Station, but no customers were arrested.
Army 2nd Lt. Rinthong Namkot said the raid was conducted after they were tipped off the venues were selling shisha, known locally as barakoo. Long illegal, its use was widely tolerated until Gen. Prayuth Chan-ocha made snuffing it out a priority after taking power in 2014.
Ten soldiers went to She Bar at 11pm, where they found 13 hookahs and three jars of tobacco. They went to Muse at 11:30pm and confiscated another 13 hookahs and a large pot of tobacco.
Since the regime seized power in 2014, military have often stepped in to conduct police work such as inspecting bars and clubs. Arrests in the nightlife scene have become routine on charges such as staying open past closing time or offering illegal services, such as selling shisha.
At 1am on Friday, the shisha squad moved on to Cubic Bar, which is located in a Soi Sukhumvit 63 beer garden. They found seven hookahs being using by customers. They went on to search the bar's storage room, where they seized another 19 hookahs as well as two kilograms of tobacco and a gram of marijuana.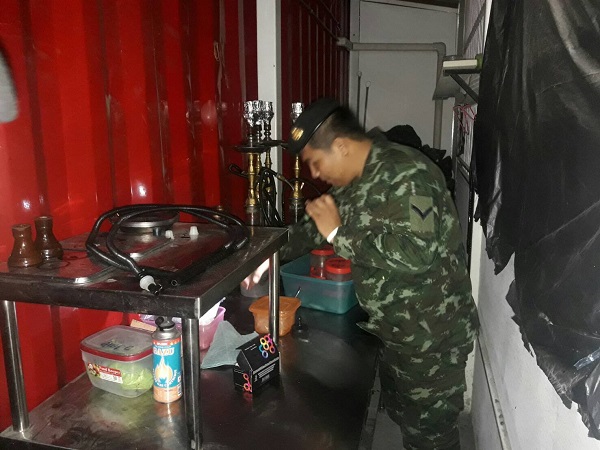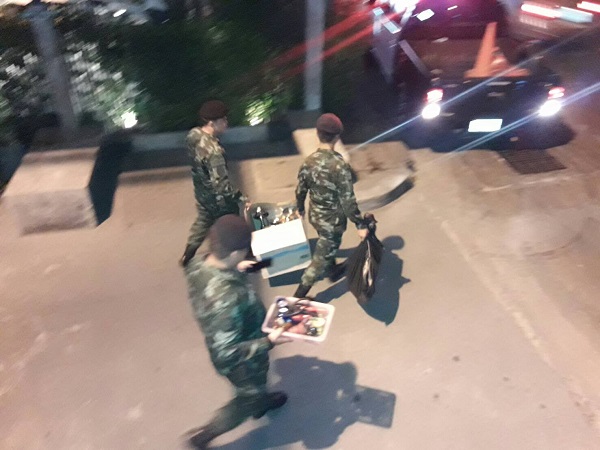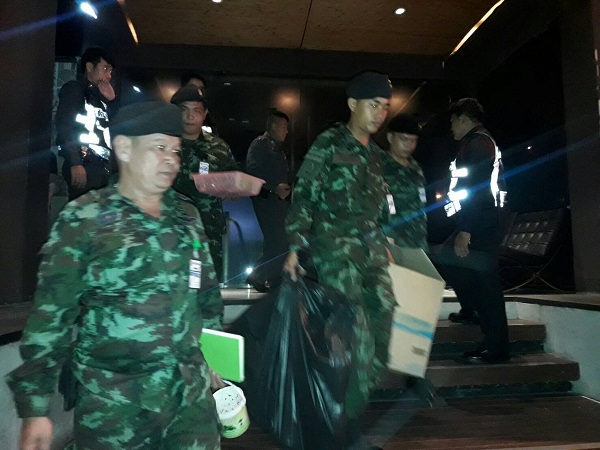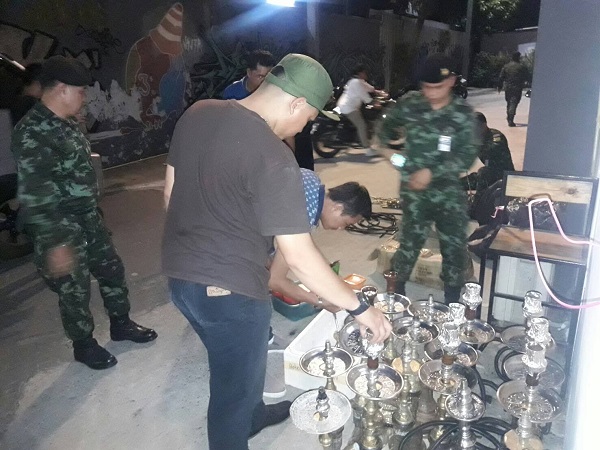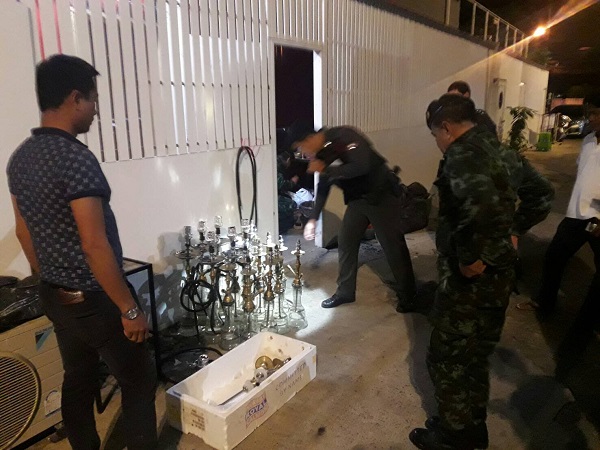 Related stories:
Foreigners Seek Bail After Warrantless Raid on Overstay
The Overstay Raided, 11 Foreigners Arrested
Foreigners Arrested in Raid on Nana 'Ethiopian Restaurant'
Beam, Climax Night Clubs Raided by Soldiers