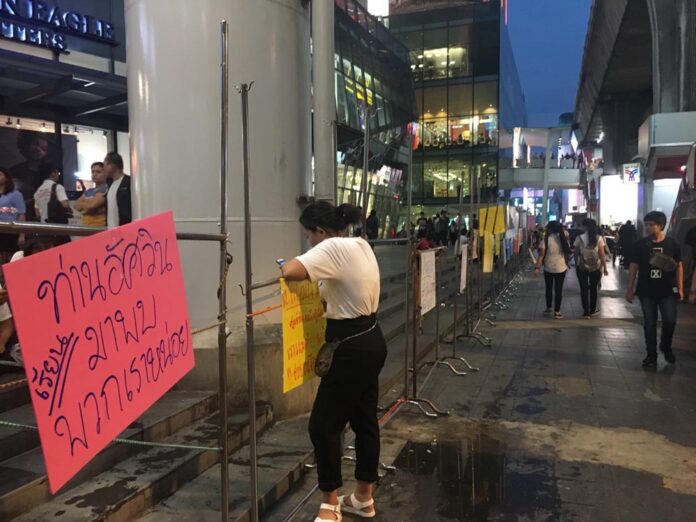 BANGKOK — Sidewalk vendors outside Siam Square protested briefly Wednesday on the second night they were blocked by municipal officers and officials from setting up their stalls.
After partially setting up their stalls and hanging signs in protest, the group of vendors left after being told that district officials would sit down with them Thursday morning.
"We only have one condition, let us continue selling!" Prapoj Bootanaphalit, a retired police officer said. "Can you not think in a pessimistic way? Let us sell, and let's talk about other conditions later."
The vendors left but vowed that whatever the outcome to the meeting tomorrow, they will be back to sell in the evening.
City Hall has long sought to dislodge the vendors there, where portions of the sidewalk become all but impassable on many evenings. That's partly due to the popularity of the stalls, which draw many customers – but also complaints.
While a city campaign to clear irregular and informal trade from public spaces has been met by many skeptics, clearing the congestion from in front of Siam Square seems to enjoy wide support.