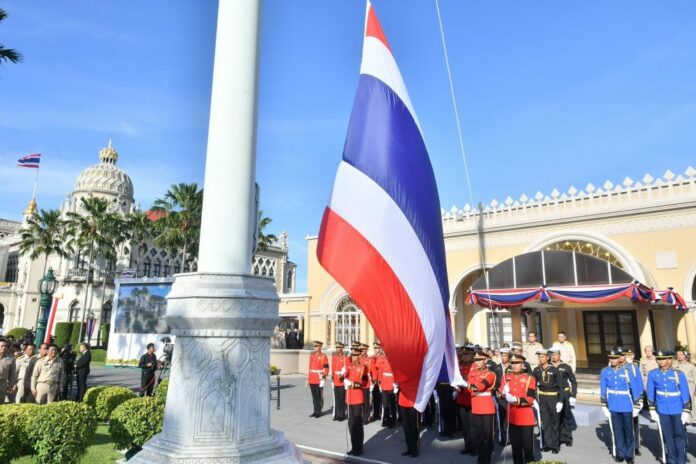 BANGKOK — Officials nationwide assembled at 8am Thursday to sing the national anthem as they marked the Thai flag's 100th anniversary.
Police, navy officers, teachers, students and more in all provinces this morning sang the national anthem under the flying tri rong flags today.
Omsin Chiwaphruek of the Prime Minister's Office yesterday urged all Thais to commemorate the occasion.
The horizontal red, white and blue stripes were adopted as the national flag on Sept. 28, 1917, during the reign of the Rama VI. The colors represent nation, religion and monarchy.
Before Thailand, there was Siam. The kingdom's first flag – a plain red rectangle – is traced back to 18th century Ayutthaya. The flag then evolved over the next two centuries to incorporate a white chakra later replaced by a white elephant. It briefly consisted of three red stripes until the central band was made blue as it is seen today.