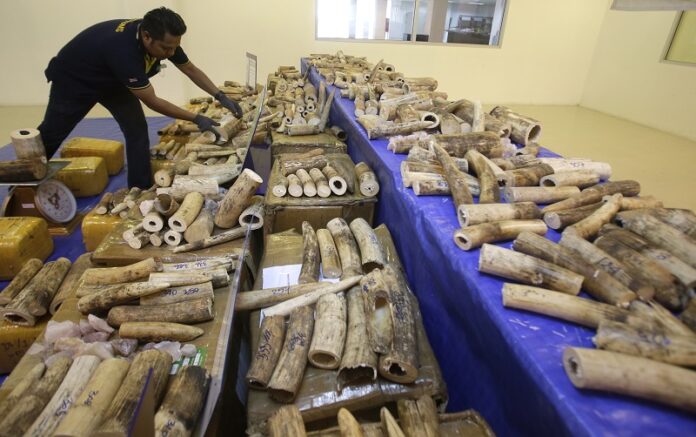 BANGKOK — Authorities have seized 148 kilograms (326 pounds) of African elephant ivory, including three large tusks, worth about 15 million baht (USD $469,800) from Suvarnabhumi Airport.
Police say the haul from Nigeria consisted of the tusks and 31 tusk fragments and was seized last Friday after the cargo was flagged by officials. Police say the tusks were destined for China where there is a large demand for ivory.
A Customs Department statement says the seized ivory will be impounded as police widen investigations to identify suspects involved in the smuggling.
Once a haven for smuggled ivory, Thailand has introduced new laws and amendments in 2014 and 2015 to regulate domestic ivory markets and criminalize the sale of African elephant ivory.