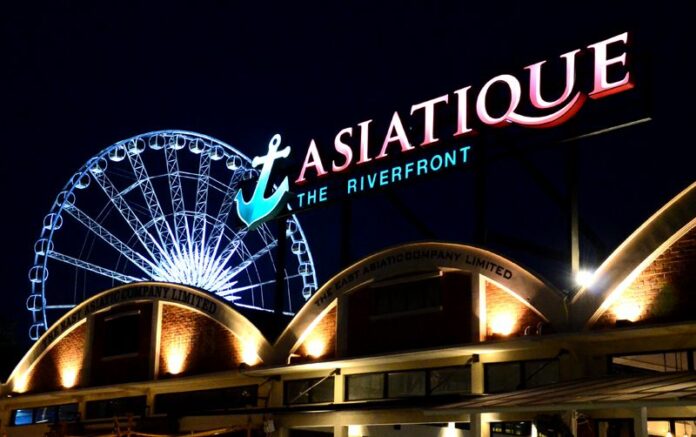 (12 October) Thais might witness the first snowfall in the capital city as the billionaire Charoen Siriwattanapakdee, the owner of Chang Beer, announced a plan to build an artificial snow town in his mega project 'Asiatique'.
Following the massive success of Asiatique Choreon Krung, TCC property – a property development company among the many subsidiaries of Mr. Charoen's empire – plans to develop three other Asiatique projects in the nations? prime locations including Bangok, Hua Hin and Chiang Mai.
The plan is expected to raise at least THB 6 – 7 billion in investment.
According to Ms. Wanlapa Traisorus, Managing Director of TCC property, the project in Bangkok, Asiatique Charoen Nakhon, will be the first to kick off by 2014.
Situated across of the river of the current Charoen Krung's Asiatique, the Charoen Nakhon project, according to Ms. Wanlapa, will require THB 3 – 4 billion investment for the 3-4 storeys building, concluding many commercial spaces and the planned 'Snow Town'.
Ms. Wanlapa added that the company is negotiating with Japanese investors to build the indoor snow-area laid on a 5,000 square metre land. The icy project is estimated to cost THB 1 billion, and slated to be the largest artificial snow venue ever built in ASEAN, Ms. Wanlapa claimed.
In terms of its transport accessibility, Asiatique Charoen Nakhon will linkCharoen Nakhon road to the western side on Bangkok. The company also plans to invest another large sum of money for the sky cable car across Chaopraya River in order to connect the two Asiatique together.
The cable car is said to be built in the same pattern as the Emirates Air Line, a cable car system overcrossing Thames River from Greenwich and the Royal Victoria Docks in London.
The so-call ?air-line? is expected to be 700 – 800 metres long, 34 metres in height and, the company says, is environmental friendly, as it will not lay foundations into the river. According to Ms. Wanlapa, the team is studying the possibility of the idea.
"We would like to develop Asiatique on both river sides, as a prestigious riverside shopping venue in Asia," Said Ms. Wanlapa, "the company will hold events promoting the project throughout the rest of the year."
The managing director only gave minimal details about the projects in Hua Hin and Chiang Mai. According to Ms. Wanlapa, the THB 1 billion Hua Hin project will be built in a ?retro-theme?, bringing back the historical atmosphere of an old seaside market during the reign of King Rama V.
The Chiang Mai Asiatique will be slightly different, she said, as it is influenced by the Lanna history, and is speculated to have THB 2 billion investment starting in 2017. The project aims to feature local boutiques and is targeted to attract both foreign and Thai tourists.
For comments, or corrections to this article please contact: [email protected]
You can also find Khaosod English on Twitter and Facebook
http://twitter.com/KhaosodEnglish
http://www.facebook.com/KhaosodEnglish