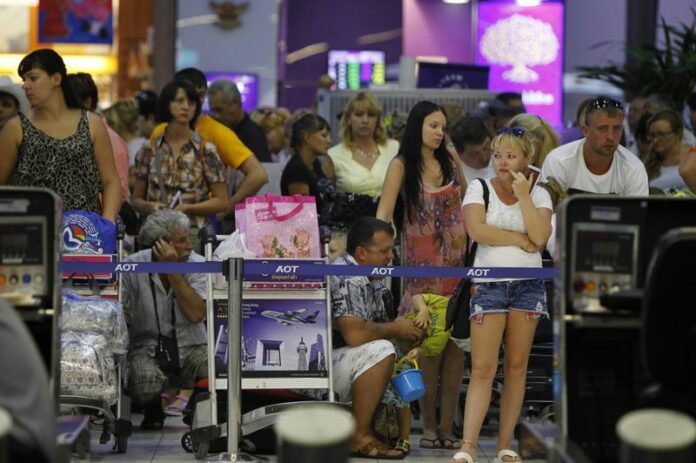 BANGKOK (DPA) — Honeymooning couples will be fast-tracked through immigration for the month of February, the Tourism Authority of Thailand (TAT) said Wednesday.
The initiative is to promote Thailand as a honeymoon destination and celebrate the spirit of Valentine's Day, a TAT spokeswoman said.
Couples arriving at Bangkok's Suvarnabhumi Airport or the international airport on the resort island of Phuket will be able to get a commemorative ticket and cut the immigration queue.
The capital's Don Muang airport that serves low-cost and domestic airlines will not be part of the promotion.