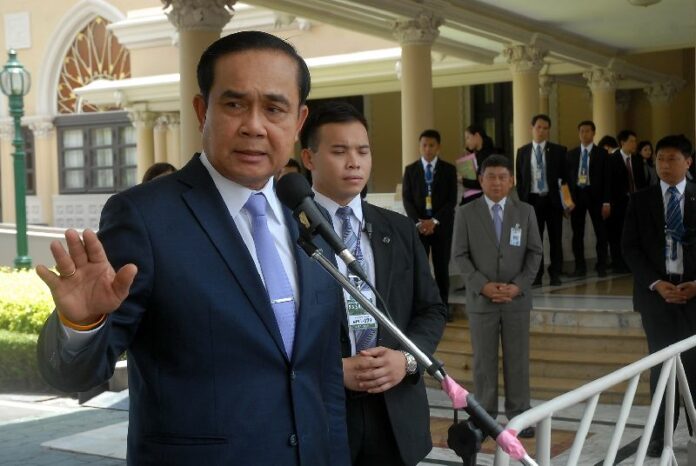 BANGKOK — The director of a tourism trade federation in Thailand has warned that outbound charter flights may be affected by an international airline inspection agency's decision to downgrade Thailand for substandard safety protocols.
Suparerk Soorangura, chairman of the Thai Travel Agents Association (TTAA), said the "red flag" handed to Thailand by the UN's International Civil Aviation Organization (ICAO) yesterday may make it difficult for Thai airlines to secure licenses to operate charter flights in many countries.
"It will affect foreign aviation department's consideration of whether to allow Thai charter flights to enter their country," Suparerk said yesterday. "In the long run, it may affect both inbound and outbound tourism, and it may affect our goal of 2.3 trillion baht in tourism revenue that we planned for next year."
Suparerk added, "This announcement by the ICAO is not unexpected … but it depends on each country, what they will do with this result. Some countries are not too strict. They may give Thailand some time."
He also told reporters that the effects of the downgrade are not yet clear because Thailand is still in its annual low season for tourism.
"We have to keep our eyes out what kind of impact there will be," he said. "If there is an impact, we may have to change our marketing methods, for example, we may [encourage tourists] to use airlines of other nationalities, and not Thai ones."
The ICAO downgraded Thailand yesterday after warning in January that its Civil Aviation Department had failed to properly enforce and regulate safety standards for some airlines operating from the Kingdom, including Thai AirAsia, Thai AirAsia X, Nok Air, and the national flag carrier Thai Airways.
Thailand's 90-day reprieve to address the lapses expired yesterday, prompting the ICAO to mark the country with a "red flag" on its website.
Thailand is now one of 13 "safety deficient" countries that have been flagged by the ICAO. The others are Botswana, Uruguay, Angola, Djibouti, Eritrea, Georgia, Haiti, Kazakhstan, Lebanon, Malawi, Nepal, and Sierra Leone.
Junta chairman and Prime Minister Prayuth Chan-ocha told reporters today that the public should not "get jumpy" about the red flag, because no foreign countries have formally banned Thai flights yet.
"At this time, no country has banned our flights," Gen. Prayuth said. "And we have held in-depth meetings with officials from the organization. They say [the red flag] was necessary, and they sympathize with us, and they understand our intentions to give importance to this matter."
The general continued, "Don't make this into trouble. If you speak too much about this, there may be discord. Instead of getting [more reprieve], we won't get any."
Gen. Prayuth also said that many problems in the Thai airline industry preceded his government, which seized power from an elected administration in May 2014.
"I don't want to blame anyone, because I want people to think on their own about who has created the mess," he said.