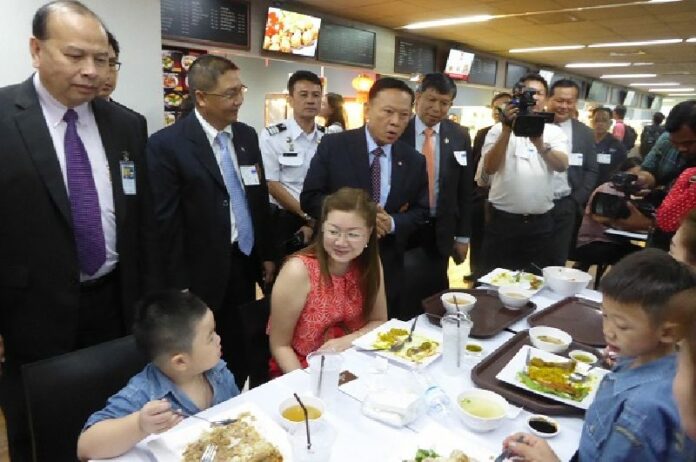 BANGKOK — Starting April 10, a bottle of water at Don Mueang International Airport cannot be sold for more than 10 baht, officials said Tuesday.
Following complaints about the price of food at Don Mueang and Phuket Airports, authorities Tuesday inspected shops in both terminals of Bangkok's No. 2 airport. After reviewing the goods on sale, government ombudsman Gen. Wittawat Ratchatanan announced items must be sold at the same prices found elsewhere, using a very Bangkok baseline – shopping malls.
Bottles of water should not cost more than 10 baht and ready-to-eat meals should not exceed 50 baht, he gave as examples.
Officials said the new policy will go into effect April 10 and apply to shops and food courts in both terminals at DMK in time for the Songkran festival.
The policy won't apply to chain restaurants, which will remain free to charge whatever they like.
Don Mueang director Phet Chan-charoen said he will discuss the order with the vendors before it is eventually applied to the six other airports managed by Airports of Thailand PLC.
Related stories:
A Look Inside The New Domestic Terminal at Don Mueang (Photos)