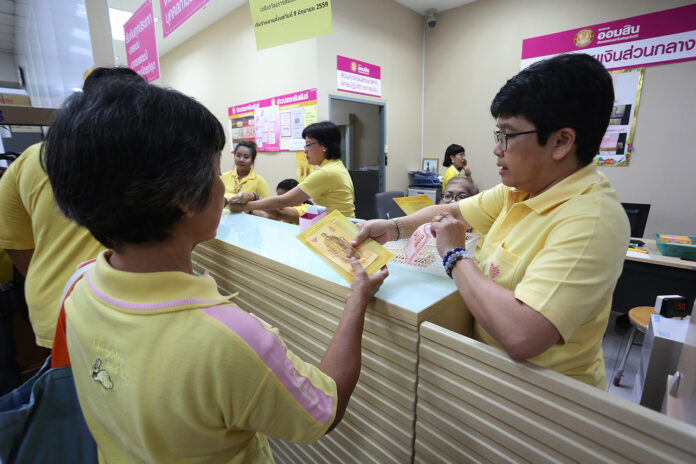 BANGKOK — A Krungthai Bank employee is under investigation for selling banknotes commemorating His Majesty the King's 70th anniversary on the throne without permission and pocketing the profits.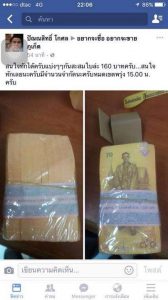 While the special 70 baht bills are available for sale at banks for 100 baht each, Pannasith Kosol advertised them online for 160 baht. His actions were harshly condemned on social media as insensitive to Thursday's occasion marking King Bhumibol's 1946 ascension to the throne.
In a statement, Krungthai Bank said Pannasith has apologized for his actions and has been placed under disciplinary investigation.
"The bank management feels sorry for what happened, and it has instructed [supervisors] to strictly oversee their staff," the statement said.
Thirty baht of the bills' purchase price is set aside for donation to the King.
Almost immediately after the banknotes went on sale, they were reported sold out in many provinces, and Pannasith posted in an online marketplace that he had stacks of the special notes for sale for 160 baht each.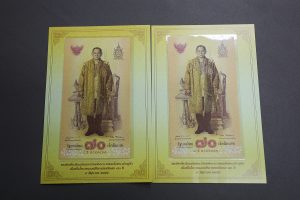 Many on social media chastised Pannasith for profiting from the commemorative banknotes.
"I consider this as taking advantage of His Majesty the King and defrauding the country," wrote Facebook user Jang Punsri.
Pannasith's now-deactivated Facebook profile identified him as working at Krungthai Bank in Phuket province.
The monarchy is a sensitive issue in Thailand, where any remark or action deemed insulting to the Royal Family is punishable by up to 15 years in jail.
Related stories:
Police Expand Investigation Over 'Lese Majeste Foodstuff Conspiracy'
Army Colonel Accused of Insulting Monarchy as 'Royal Impostor'
Lese Majeste Filed Against Historian For Questioning Ancient 'Elephant Battle'