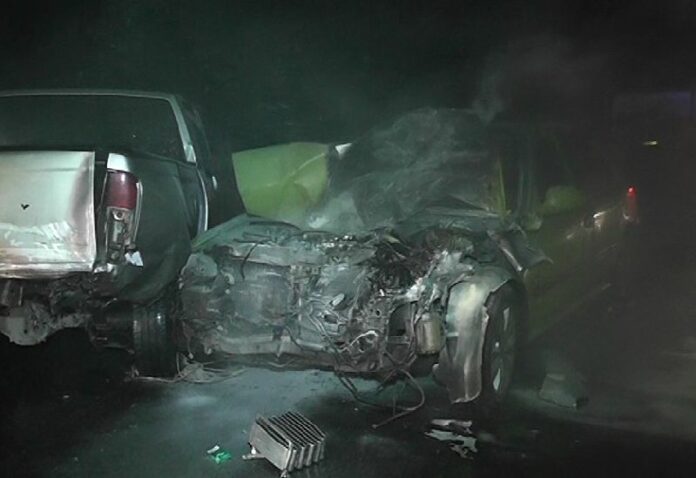 (25 September) LPG-equipped car burst into flames after it hit the rear of a pick-up truck early this morning, injuring 6 people.
The police in Klong Yai district, Trad province, were alerted to investigate a car accident, in which a car crashed into the back of the truck on Trad-Klong Yai Road. The incident had caused the whole car to be engulfed in flame.
According to witnesses, the car crashed violently into the truck which was slowing down to make a right turn. The car then burst into flame after the car′s LPG gas fuel leaked out.
Fortunately, the rescue team had successfully extinguished the fire, before removing the 4 passengers and a driver out of the car. A truck driver was also reported injured, and later transported to Klong Yai Hospital, along with the other casualties.
Police said the rain might have been a factor in the incident. No one has been charged for the moment.
Several reports had indicated the risk of using LPG gas in a car, which could easily leak following an accident and caused fire to the vehicles. However, the gas had gained much popularity as many drivers seek to avoid using gasoline, due to its hiking price.
The government has been tackling the distorted LPG gas price after losing millions of baht per year in subsidising the fuel. So far, the gas price remains at 21.38 baht/kg, and is expected to increase again in February 2014 to meet its actual market price at 24.83 baht/kg.