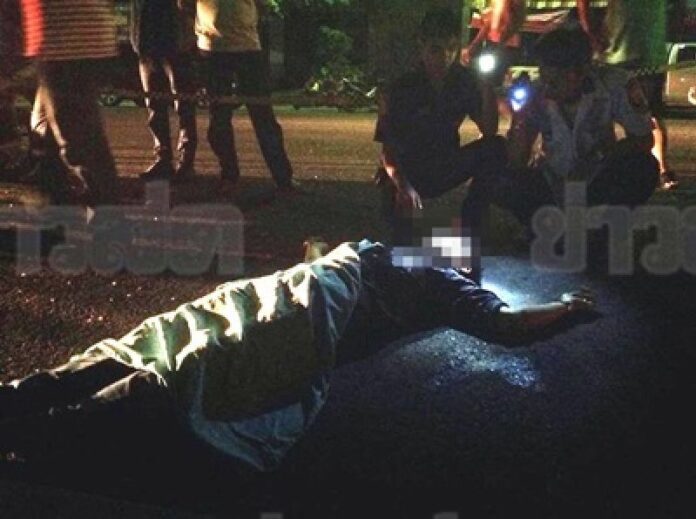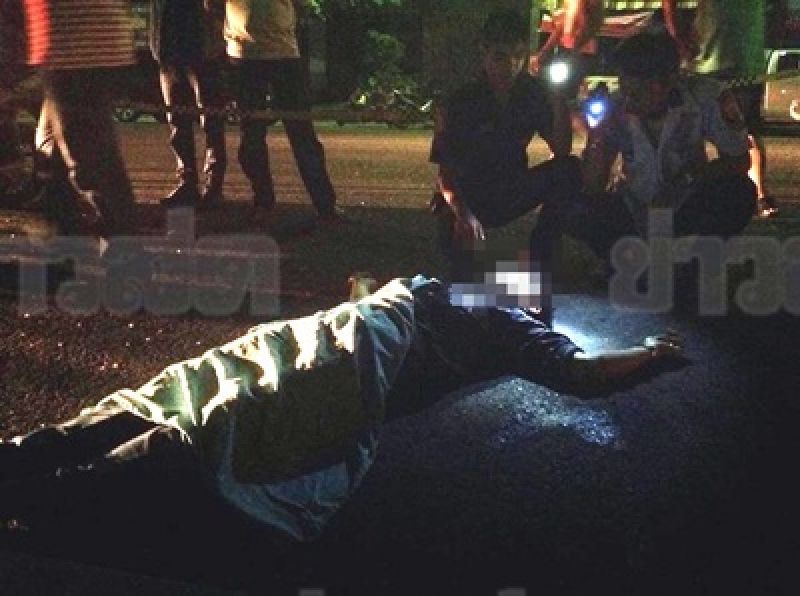 (20 December) A jealous man reportedly shot dead a friend of the man who talked to his girlfriend at a bar restaurant in Trang province.
Police said Mr. Pantakarn Maneerat, 27, a resident of Chiang Rai province, arrived at the restaurant with his two other friends. One of his friends reportedly knew a woman who was sitting with her boyfriend and one other friend at a nearby table from Facebook, so he went to talk to her.
His action caused the woman′s boyfriend to be enraged out of jealousy, police said, and the men ended up brawling with each other before the waiters managed to separate them from each other.
As Mr. Pantakarn and his friends were leaving the bar later, however, the individuals who were fighting with Mr. Pantakarn′s friend earlier reportedly approached him and fired shots at Mr. Pantakarn′s friend, who managed to run away. The gunman then pointed his gun at Mr. Pantakarn and shot him four times, killing him on spot, according to the police.
The police say they have retrieved the 9 mm. pistol used in the crime, and they have already identified the suspects. The police are reportedly looking for the suspects.
For comments, or corrections to this article please contact: [email protected]
You can also find Khaosod English on Twitter and Facebook
http://twitter.com/KhaosodEnglish
http://www.facebook.com/KhaosodEnglish