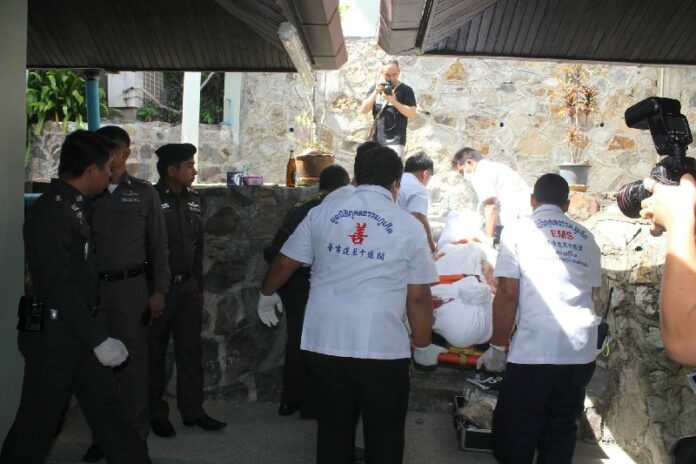 PHUKET — Police have determined that a Russian tourist found dead in Phuket province yesterday committed suicide, although they are still searching for the ladyboy who was seen with him prior to his death.
The 33-year-old man was found dead in a hotel room in the popular tourist district of Patong yesterday. Police say the Russian had knife wounds on his chest and left wrist. A knife was found nearby.
There was no sign of struggle in the hotel room and three "farewell letters" penned by the tourist were also found near his bed, police say. Its contents have not been disclosed.
Pol.Col. Teerasak Boonsaeng, an officer at Kathu Police Station, said hotel staff told police that the tourist spent a night with a Thai ladyboy (transgender woman) before his body was found the next morning.
The staff also heard a loud argument between the ladyboy and the Russian man in their hotel room, Pol.Col. Teerasak said. The ladyboy was seen leaving the hotel afterwards.
She has been identified as Mesa Promkert, 35. Pol.Col. Teerasak said the police are trying to locate Ms. Mesa and question her about the death.
However, Pol.Col. Teerasak said the police have initially concluded that the Russian man committed suicide.
"We believe the cause was the argument, which made the man feel very sad and decide to kill himself," Pol.Col. Teerasak said.