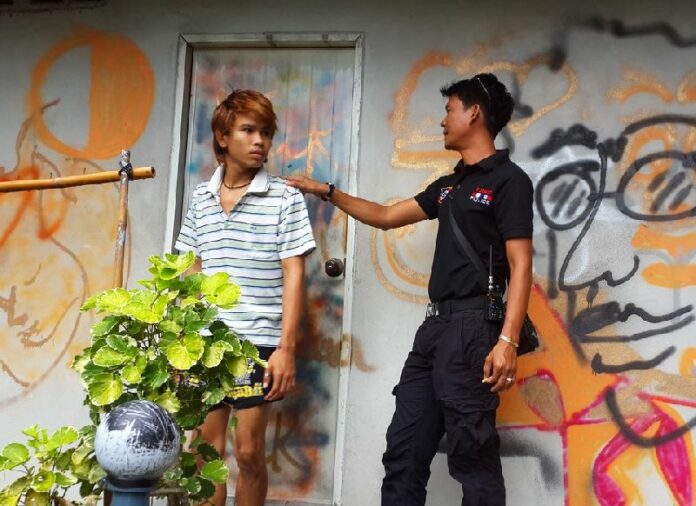 BANGKOK — Thai police are targeting a community of Burmese workers living on Koh Tao in a scramble to find a suspect behind the murder of two British tourists on the resort island earlier this week.
Thai police have not yet named an official suspect or established a motive behind the gruesome murder of David Miller, 24, and Hannah Witheridge, 23, who were found bludgeoned to death on one of the island's beaches four days ago.
At least six Burmese migrant workers were detained and tested for DNA samples in the wake of the murder. However, none of the samples matched the DNA traces found on Witheridge's body, sending the police investigation back to square one. A British tourist who was traveling with Miller was also cleared after a forensic test.
Senior police officers say they will continue to focus on Burmese immigrants in the area, following reports that Burmese men were seen playing guitar near the crime scene on the night of the murder. Police are questioning over 20 Burmese employees on the island today and specifically looking for Burmese men who can play guitar, says a Khaosod correspondent on Koh Tao.
"We have requested employers of migrant workers send us information about the arrival and departure of these workers, because some migrant workers may have returned home already," said Pol.Maj.Gen. Abhichai Thi-armart, director of Tourism Police.
Pol.Col. Washarapol Thongluan, a commander of Crime Suppression Division, also told reporters yesterday that Marine Police have been instructed to "investigate" migrant workers working on fishing boats around Koh Tao.
'Not-good people'
Junta leader and Prime Minister Prayuth Chan-ocha appeared to point the finger at migrant workers yesterday, calling them "not-good people" that foreign tourists should be wary of.
"We have to help take care of [our nation] and not let not-good people mingle with us, such as unregistered alien workers," Gen. Prayuth told reporters in a speech about the grisly murder. "We can't let them work like that. It's dangerous and it can cause damage to the country."
There are more than one million Burmese migrant workers in Thailand, many of whom are not officially registered under Thai law. Their lack of legal protection, coupled with widespread discrimination against Burmese people in Thailand, means they are often subject to abuse by employers, police, and human traffickers.
Meanwhile, business owners on Koh Tao have pooled their money into a 50,000 baht reward for anyone who provides information that leads to the arrest of the perpetrators.
Residents on the 21 sq km island rely almost solely on tourism.
For comments, or corrections to this article please contact: [email protected]