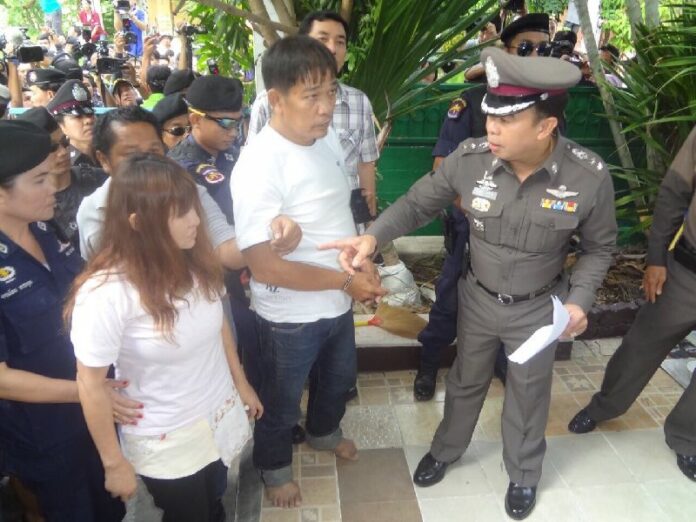 SAMUT PRAKAN – Police say a taxi driver has confessed to murdering the 79-year-old Japanese teacher whose remains were found in a canal this week, as well as the Japanese man his girlfriend was previously living with in 2003.
Somchai Kaewbangyang told police he smothered 79-year-old Yoshinori Shimato to death with a pillow and then dismembered his body into pieces, says Pol.Gen.Somsakchai Armonsongcharen. Yoshinori's remains were found in a canal in Samut Prakan on Tuesday.
Somchai was first linked to the murder through his partner, Pornchanok Chaiyapa, who was initially arrested for allegedly using the Yoshinori's ATM card to steal money from his bank account after his death. She was later named a suspect in the murder case, along with her partner Somchai.
The murder case also spurred 31-year-old Keiko Matta to ask police to re-investigate the death of her father, who was previously married to Pornchanok.
In 2003, Keiko Matta's father Katsutoshi Tanaka was found dead in his home at the bottom of a flight of stairs. Pornchanok, who was living with him at the time, said Tanaka was drunk and suffered from a heart attack, causing him to fall down the stairs.
But yesterday, Pornchanok's husband Somchai reportedly told police that he pushed Katsutoshi down the stairs because he wanted to take over his car company. It is unclear whether Pornchanok has confessed to being invovled in the two murders.