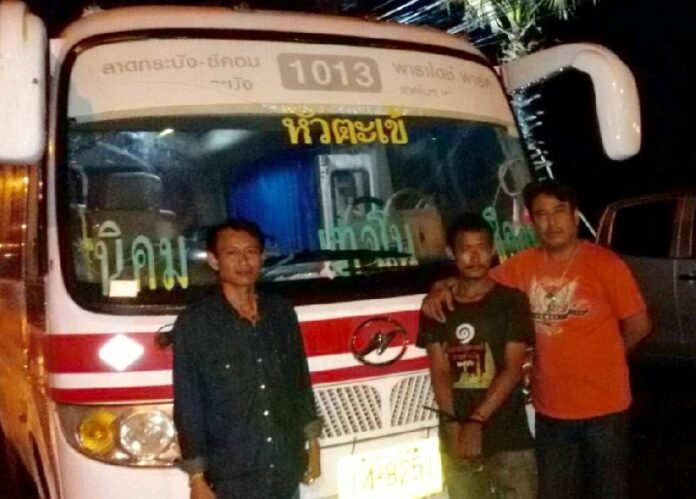 BANGKOK — A 28-year-old man has been arrested for stealing a public bus and driving nearly 400 km from Bangkok to northeastern Thailand to see his girlfriend, police say.
Sataanphop Aobpirom was arrested yesterday evening and charged with theft, according to Pol.Maj. Kowit Piewpong, an officer at Chorakae Noi Police Station.
Police said an executive director of Lad Krabang Transport Company, which operates public buses in Bangkok's eastern suburb, filed a complaint on 4 May that Sataanphop had disappeared from Bangkok with one of the company's vehicles. Sataanphop started his job as a bus driver only three days before the incident took place, said Pol.Maj. Kowit.
After a month of investigation, police tracked down and arrested Sataanphop in Buriram province yesterday.
According to police, Sataanphop confessed that he suddenly missed his girlfriend in Buriram while he was driving the bus along the Hua Ta Kae – Seacon Square route, and decided to drive the vehicle all the way to the northeastern province to see her. No passengers were on the bus at the time. Sataanphop reportedly said he was afraid of being punished by the company, so he chose not to return to Bangkok and got a new job as a painter in Buriram.
"Based on Mr. Sataanphop's police records, he was previously arrested for two cases of theft and two cases of drug offense," Pol.Maj. Kowit told reporters. "We believe that Mr. Sataanphop also tried to sell the bus and use the money to buy drugs, but the stolen vehicle was a public bus, and it was an imported vehicle, so no one dared to buy it."