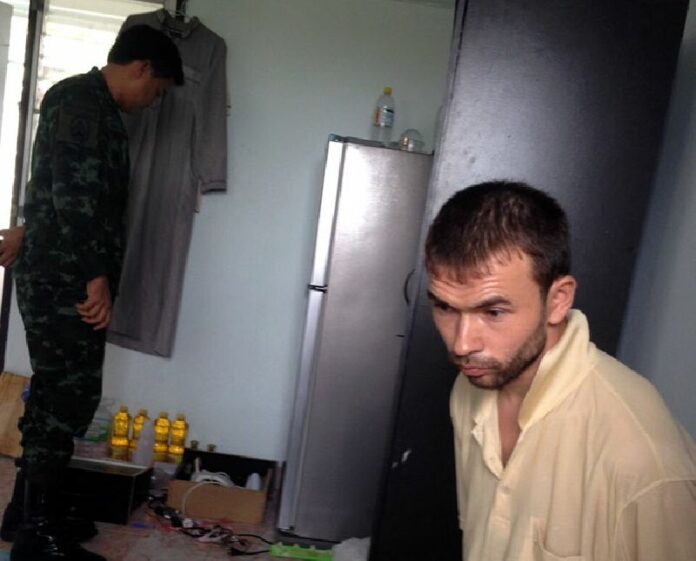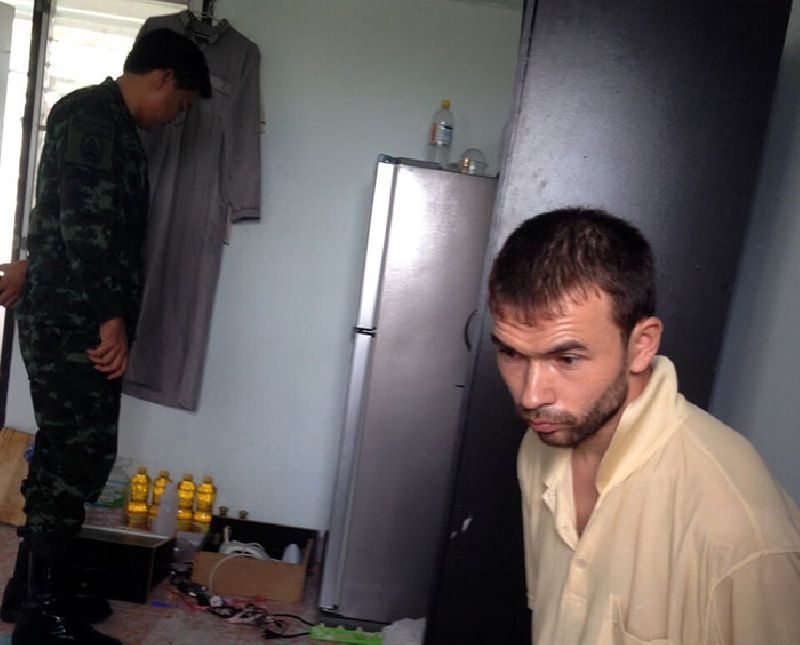 BANGKOK — Eighteen police officers in the capital and six immigration officers in the northeast of Thailand have been transferred to inactive posts for alleged wrongdoing related to the deadly bombing of the Erawan Shrine last month.
The 18 cops were transferred to inactive posts for falsely claiming they had thoroughly searched jurisdictions where bomb materials and a suspect were later discovered, while the immigration officials came from a border crossing possibly used by at least one of the bombing suspects to enter the kingdom.
The Bangkok officers were transferred for failing to follow an order from police central command to carry out searches of property and "suspicious foreigners" in the wake of the 17 Aug. attack. Responding to the order, police in Min Buri and Nong Chok districts had sent back all-clear reports, indicating no foreigners or bomb-making materials had been found.
Yet police and military on Saturday and Sunday raids discovered detonators, ball bearings, gunpowder, metal pipes, chemicals and fertilizers in apartment buildings located within those districts. They also arrested a suspect.
The 18 officers include deputy commander of Bangkok's Division 3 command, superintendent of Min Buri police station and superintendent of Nong Chok police station. Ten senior officers of the two stations were among those ordered to report to Bangkok police headquarters and await further "investigation," according to police.
Being reassigned to an inactive post is a common punishment for bureaucrats in Thailand.
Authorities also announced that six senior Immigration Police officers in Sa Kaeo province have also been transferred to inactive posts at the Royal Thai Police headquarters in Bangkok.
Police chief Somyot Pumpanmuang said this afternoon the transfers were ordered because the officers had neglected their duties and permitted "illegal foreign laborers" to arrive in Thailand through the Aranyaprathet checkpoint, which is just across the border from Poipet, Cambodia.
However a Thai Rath report this morning claimed a foreign man arrested Saturday in Bangkok had illegally entered Thailand by bribing Sa Kaeo immigration police with 18,000 baht. Somyot said the matter was being investigated.
A military vehicle transports a suspect arrested Saturday in Bangkok's Nong Chok district.
The suspect arrested Saturday was taken into custody in the raid of the Nong Chok apartment building, where some of the bomb-making materials were found. His name and nationality have not been released by authorities. He is currently being interrogated at an army base in Bangkok.
That interrogation has proved "greatly beneficial," junta spokesman Col. Winthai Surawee said today, and led to the arrest of further, unspecified suspects.
No individual or group have taken credit for the shrine bombing, which killed 20 people and injured more than 150.
Related stories:
Junta Claims More Arrests Made, Urges Public to Report 'Suspicious' People
Warrants Out for Thai Woman, Foreign Man
Police Search for More Suspects After Arrest
Floundering Bomb Investigation Deepens Doubts About Competency
No Longer Whole, a Family Buries its Dead and Waits for Answers
City Officials Bridle at Claims of Broken CCTVs
Bangkok Bombing Dragnet Yields 142 Unrelated Arrests
Bangkok Bomber May Have Fled Thailand: Police
Man Dropped Bag into Water Night Before Sathorn Pier Blast
Seen Often on Sathorn 10, Suspect Thought to Use Fake Turkish Passport
Leaked Police Report Tracks Lead Suspect Before, After Bombing
1M Baht Bounty for Bangkok Bomb Suspect
Bangkok Shrine Bombing: Those Who Died
Despite Lack of Evidence, Thai Media Points Blame at Uighurs
Tourists Narrowly Escape Second Bangkok Bombing in 24 Hours
Bangkok Shrine Bombing: Police Hunt Backpack Man