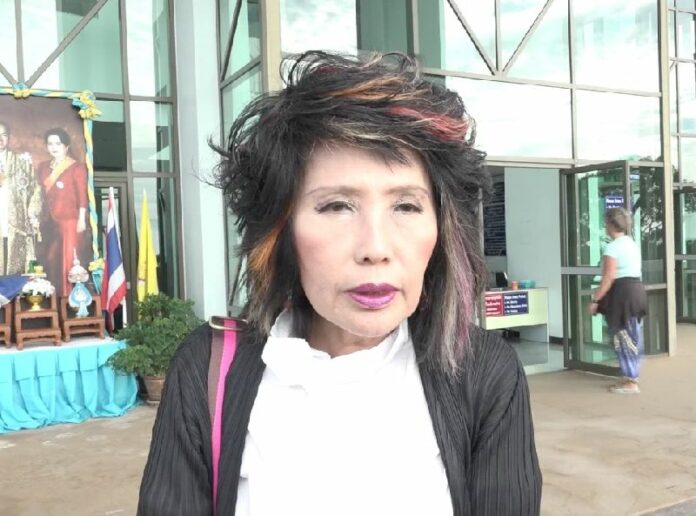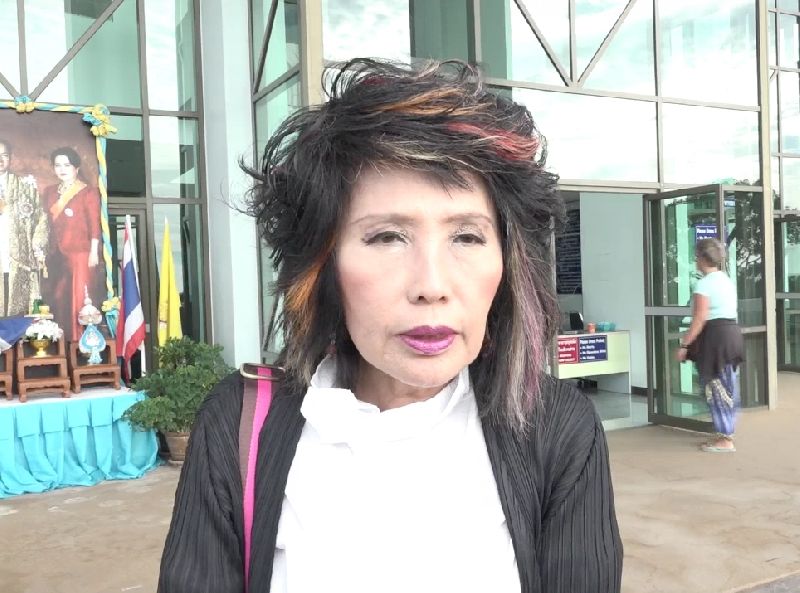 SURAT THANI – A celebrity forensic scientist called by lawyers defending two Burmese men on murder charges said today she will present her findings today at their trial today.
Defense lawyers said Pornthip Rojanasunand, head of the Central Institute of Forensic Science, would provide vital testimony in the case because her agency is independent of the Royal Thai Police, who insist their DNA analyses implicated Zaw Lin and Wai Phyo in the brutal killings of two British backpackers on Koh Tao in September 2014.
"I am not here today to help anybody," Pornthip said. "I am here to present information about the forensic science, about what happened. It doesn't matter who will benefit from this information. I will perform my duty impartially."
Zaw Lin and Wai Phyo arrive in a prison vehicle to the Koh Samui courthouse where they are being tried togeher on muder charges.
The trial is taking place on neighboring Koh Samui.
Speaking to reporters before she entered the courtroom this morning, Pornthip said she has been advising the defense team on matters of forensic evidence. She also said her institute has finished testing the garden hoe reportedly used in the killings of the two Britons, 24-year-old David Miller and 23-year-old Hannah Witheridge.
The alleged murder weapon was one of few items made available for indepdendent re-examination nearly a year after the murders.
Police in charge of the investigation previously said no fingerprints or DNA traces were found on the garden hoe, except some blood splatters that belonged to Witheridge. The police eventually complied with the defense lawyers' request to send the hoe for a re-test at Pornthip's institute, which operates under the Ministry of Justice, independent of the police.
Pornthip's presence in the courtroom is likely to draw more attention from Thai media, as her flamboyant style and sometimes antagonistic rivalry with the police have made her a media fixture for many years.
It may be one of her last high-profile cases, as 60-year-old Pornthip is due to retire from her post next month.
Nakhon Chompuchat, one of the defendants' lawyers, said he named Pornthip as a witness today because of her expertise about evidence collection and other technical issues that the defense team could not completely understand on their own.
"Furthermore, we are not sure if the information that police's expert witnesses testified to the court is accurate," Nakhon said. "From what we read in the forensic science documents, we find that there are some disparities. That is why we will have Dr. Pornthip explain them today."
Zaw and Wai, both in their early 20s, were arrested two weeks after the battered bodies of the two Britons were found on Sai Ree beach on the southern island – a popular destination for foreign tourists and divers. Apart from murder, the pair is also accused of raping Witheridge.
They face death penalty if convicted.
During an interrogation session with no lawyer present and an unqualified interpreter, Zaw and Wai initially confessed to the crimes but later retracted their admissions, saying they were beaten and coerced into confessing. Thai police vehemently deny the allegation.
The two have been held at a prison on Koh Samui since October.
Related stories:
Koh Tao Murder: More Forensic Evidence Available for Re-Test, Witness Reveals
Koh Tao Murder: Top Forensic Scientist to Testify for Defense
No British Police Report for Koh Tao Defense, UK Court Rules
To reach us about this article or another matter, please contact us by e-mail at: [email protected].