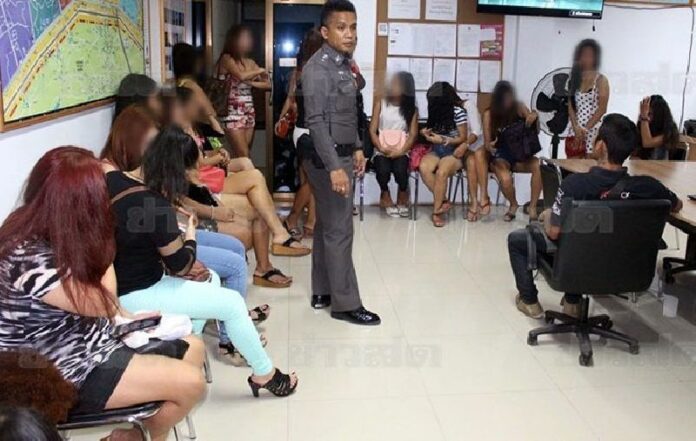 PATTAYA — Police arrested 50 suspected prostitutes including a number of transgender women along the beach in Pattaya early this morning in a campaign to clean up the city's image.
The suspected prostitutes, between 18 to 45 years old, were taken to a district police station at 1:30am today and fined 100 baht for loitering in public and suspicion of engaging in prostitution.
Pattaya police Capt. Pallop Ringrod said ladyboys harass tourists and often are involved in robbery, especially snatching bags from foreign tourists.
Police reprimanded the group and then released them after criminal records were entered into the system.
Transexual women are routinely identified by police as "troublemakers" and have been targeted by several such crackdowns this year as part of a campaign to build a better image for the heavily touristed town, which is famous as one of the world's top destinations for sex tourists.
To reach us about this article or another matter, please contact us by e-mail at: [email protected].