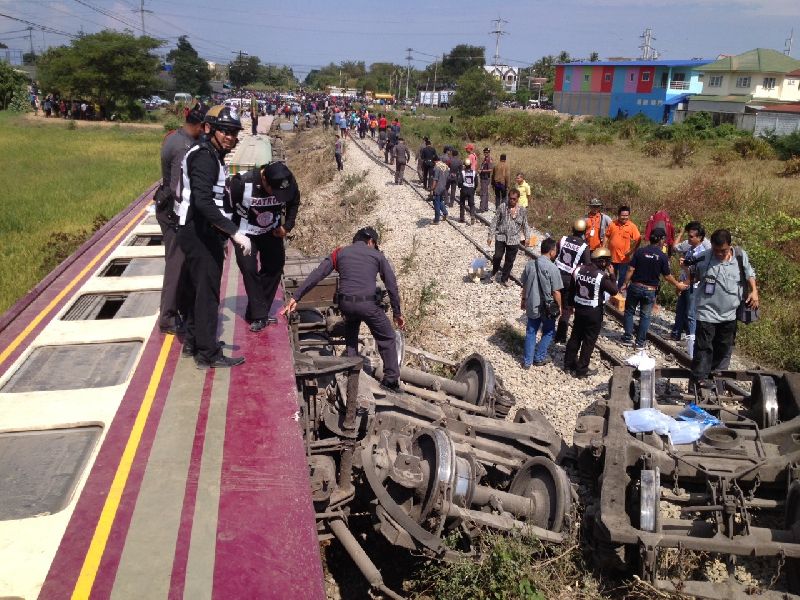 PHETCHABURI — A cattle truck crashed into a train at Muang district, Phetchaburi province this morning, killing 5 people and injuring 36.
The crash occurred as a ten-wheel truck broke a barrier at Phetchaburi and Hat Chao Samran roads and hit the 255 train on the Thon Buri – Lang Suan route, causing five deaths; the truck driver, a passenger in the truck and three train passengers.
Police Capt. Surakit Woranam said the five-carriage train left the Petchaburi platform at 10.35 am and was heading to Chumphon province with more than 400 passengers before the accident, which caused the train to derail, took place. The accident took place shortly after the train departed. The injured were sent to Phra Chom Klao Hospital, Surakit said.
Narudon Wiwekwan, an engineer from Hua Hin Highway Maintenance Office, said that 250 railroad sleepers have been damaged. Due to the damaged track, all trains to the southern part of Thailand are now suspended indefinitely.
To reach us about this article or another matter, please contact us by e-mail at: [email protected].