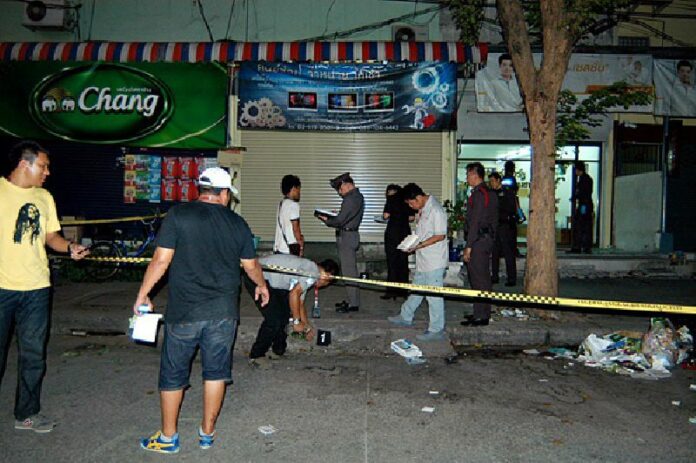 BANGKOK — Police are hunting a man who shot three people to death last night over a parking dispute.
A warrant was issued Tuesday for the arrest of Thossaporn Pitakwattanon, 33, who is accused of killing three of his neighbors in northeast Bangkok after one of them said he could not park there.
"We recommend that he surrender," said police Col. Suwitcha Jindakam. "Because police will take the strongest measures to capture him."
Thossaporn reportedly parked his Toyota Fortuner SUV in front of his house on Soi Suan Siam 15 in the Khan Na Yao district. His home is next to a shop owned by Siriluck Saehor, 46. The pair were arguing when Thossaporn allegedly pulled out a gun and fired it into her chest.
A 20-year-old Cambodian man working for Siriluck was also shot dead, as was Mulloh Bin-umut, the 45-year-old owner of a nearby barber shop who came to help settle argument.
The shooting was reported to police at about 7:30pm.
All three gunshot victims were taken to a nearby hospital where they were pronounced dead. Thossaporn reportedly fled the scene in his SUV.
According to the court-approved warrant, he is charged with murder and illegal possession of a weapon.