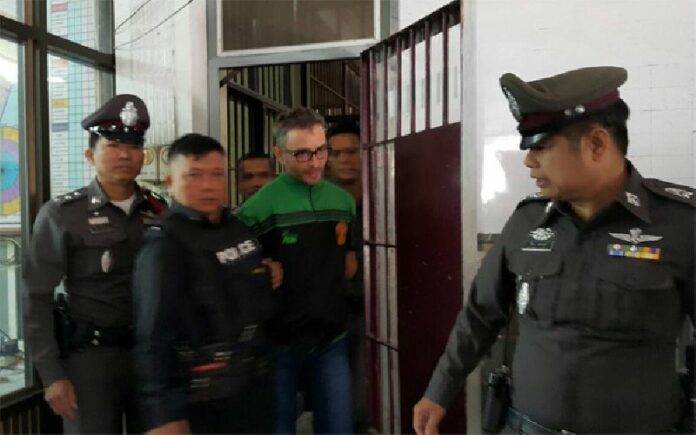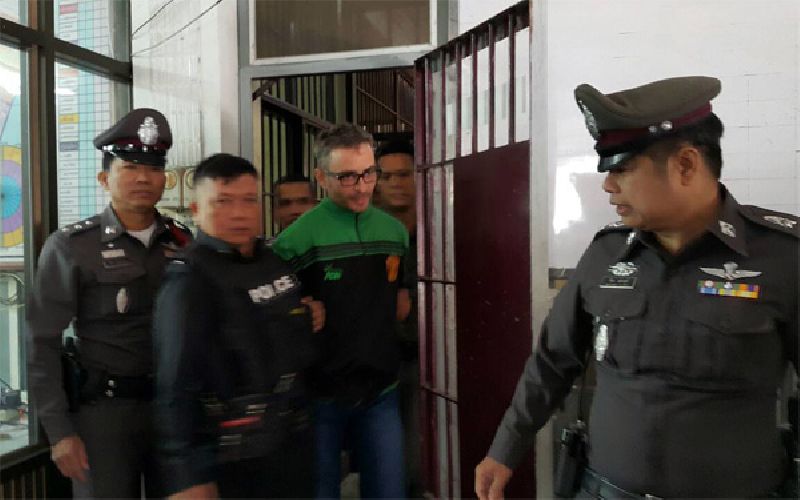 BANGKOK — The Spanish Embassy is reportedly sending representatives to be present for the questioning of one of its citizens who has denied involvement in the murder and dismemberment of another Spaniard.
After being captured and brought back to Thailand on Monday, Artur Segarra, 36, has told police he was friends with 39-year-old David Bernat, whose remains were found in the Chao Phraya River, but denies killing and dismembering him. He was questioned late into Monday night.
At Segarra's request, police said embassy officials were to attend resumed interrogation at 11am Tuesday morning at the Metropolitan Police Bureau headquarters.
Royal Thai Police Chief Chakthip Chaijinda on Monday said the investigators believe Segarra was the last person with Bernat before he was found dead. Segarra told police he knew Bernat for about one year and they met when Bernat visited Thailand.
Police believe that Segarra and possibly others abducted, tortured, murdered and dismembered Bernat to steal his money. Segarra is said to have transferred money from Bernat which he then was trying to withdraw in large amounts from various ATMs.
Segarra's girlfriend, Pridsana "Ploy" Seanubon, who described seeing many knives and a large freezer in his possession, will also be taken today to two locations: Pracha Songkhro Road and Soi Ramkhamhaeng 176, one of which is believed to be where he disposed of the knives and another where he withdrew money from an ATM.
Bernat, who first traveled to Thailand in 2006, was recorded entering Thailand 271 times.
Chakthip said Segarra did not work in Thailand and was wanted in Spain since 2015 for forgery.
Police said they believe his mobile phone contains important evidence as Segarra had tried to grab it from them at the time of his arrest.
Related stories:
Cambodia to Hand Over Spanish Murder Suspect
Police Seek Spanish Murder Suspect
Spanish National Identified as Dismembered Man
Police Puzzled After Body Parts Fished Out of Chao Phraya