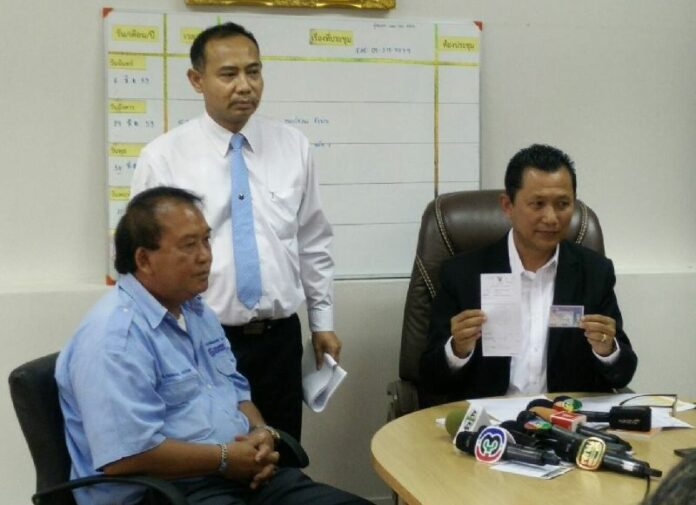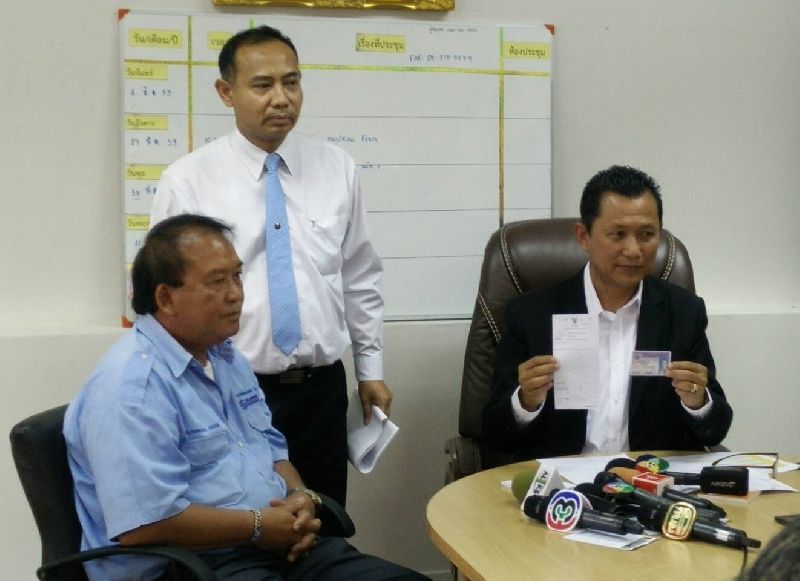 BANGKOK — Authorities today revoked the license of a taxi driver who charged a Swiss national 6,000 baht for a trip from Suvarnabhumi Airport to his downtown hotel.
The driver, Phiphatphol Jaikham, confessed to fleecing the unidentified passenger and immediately lost his license, Sukree Jaruphum of the Land Transport Department announced Tuesday. Phiphatphol, 56, was also fined 3,000 baht and ordered to return the excessive fare.
The case came to light when Facebook user Krit Karnchanabatr posted Monday evening that his boss from Switzerland hailed a cab earlier that day from the airport to the W Hotel on Sathorn Road. Instead of using the meter, the driver demanded a fare of 6,000 baht – roughly 20 times the usual fare for such a trip.
"I felt like I was slapped in the face by that farang," Krit wrote. "He could only complain that [the driver] shouldn't have done that to him. He would tell his friends in Switzerland about it. I feel ashamed for Thai people. It really tears apart the image of Siam, the Land of Smiles."
The post was shared more than 8,000 times and attracted many comments expressing anger at the taxi driver.
Hotel staff later tracked down the driver from CCTV footage of his license plate and submitted a complaint to the authorities, Krit said. The investigation led to Phiphatphol's arrest later on the same day.
Airport taxis in Bangkok have long been a source of complaint for a tendency to overcharge passengers by refusing to turn on the meter.
Related stories:
Police to Combat Bad Airport Taxis With Lecture and Sticker
Airport Taxi Busted for 'Turbo' Meter
Online Complaint Prompts Ban of BKK Airport Cab Driver
Say No to Taxi Passengers, Lose License 30 Days, Prayuth Proposes
Teeranai Charuvastra can be reached at [email protected] and @Teeranai_C.