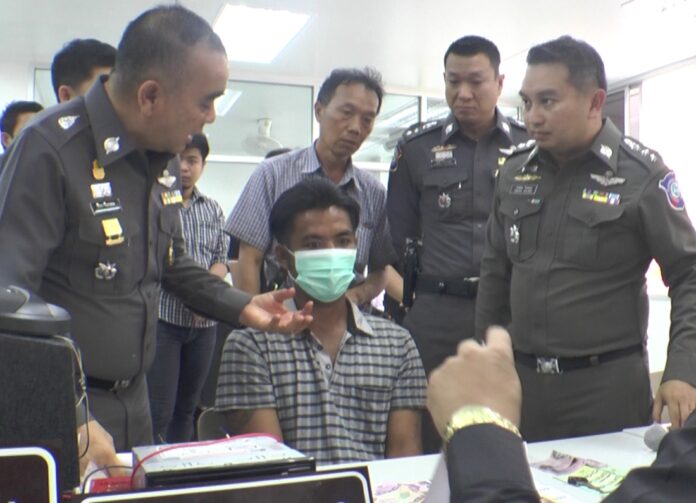 CHACHOENGSAO — A Thai man was arrested Wednesday on suspicion of posing as a tourism official to rob a lost tourist seeking help in Chachoengsao province last week.
Thanpisit Onraksa, 31, reportedly confessed to police that on Jan. 5 he robbed the 61-year-old tourist from Hong Kong.
He was arrested after the victim contacted Chinese authorities who in turn alerted Thai police, according to Prasert Ngernyuang, commander of the national Tourist Police.
"He confessed," Col. Prasert said. "We searched his house and recovered much of [his money]. He had spent some, but we recovered most of it."
Police said Thanpisit approached the victim, Lee Guankin (transcribed from Thai text), who was lost at the provincial train station. Thanpisit allegedly introduced himself as a tourism official and offered to find accommodations for the man.
Instead police said he took the tourist to his own house and robbed him of HKD25,000 (about 114,000 baht), local police said.
Col. Thanpisit said the tourist is still in Thailand, and has already provided testimony at an advanced court hearing so he could return to Hong Kong when he wishes.
"The court allowed him to testify in advance so he wouldn't have to waste his time coming to Thailand [for the trial]," the colonel said.