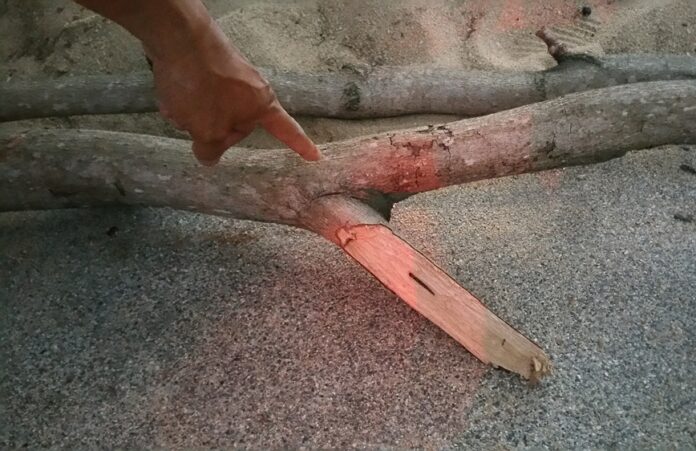 PATTAYA — Police on Monday said a heavy tree branch which fell and killed an Italian retiree on Jomtien Beach was most likely overlooked by city maintenance workers.
Giacomo Smedile, 91, was hit in the head by a sharp tree branch as he walked on the beachside road Sunday evening with his wife, according to Apichai Klobpetch, chief of Pattaya Police Station.
He said Pattaya city workers routinely trim potentially dangerous tree branches along the roads of Pattaya and Jomtien beaches, but must have failed to notice the one that killed Smedile.
"The branch was already dead, and it was windy, so it fell down," Col. Apichai said. "They [city workers] look out for these branches. They might have not seen this one, or they might have overlooked it."
Police have ruled the death an accident but said city hall would deliberate on compensation for Smedile's family, Apichai said.
He added that police will assist city workers by looking out for dangerous tree branches and other hazards "in order to protect the image of tourist safety in Pattaya."