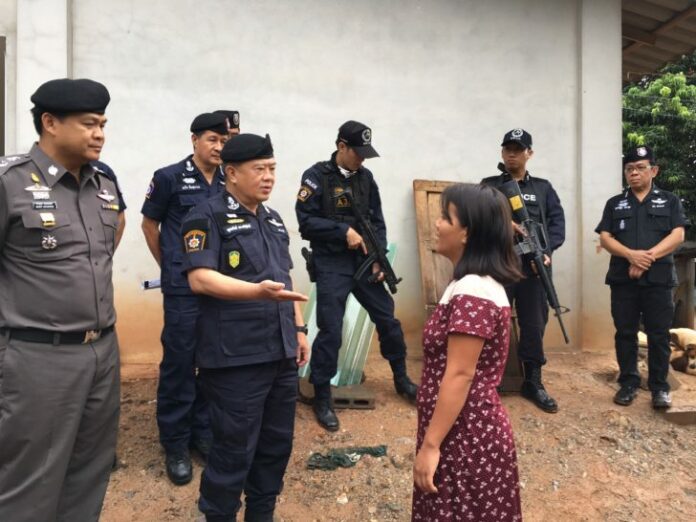 CHIANG MAI — Police raided the homes of family and associates of a slain ethnic Lahu activist Monday as part of what authorities said was a drug interdiction effort in Chiang Mai province.
One of five people arrested in the morning raids was Chanthana Pasae, a 20-year-old relative of Lahu youth activist Chaiyaphum Pasae, who was shot dead by soldiers two months ago under disputed circumstances, according to another stateless activist.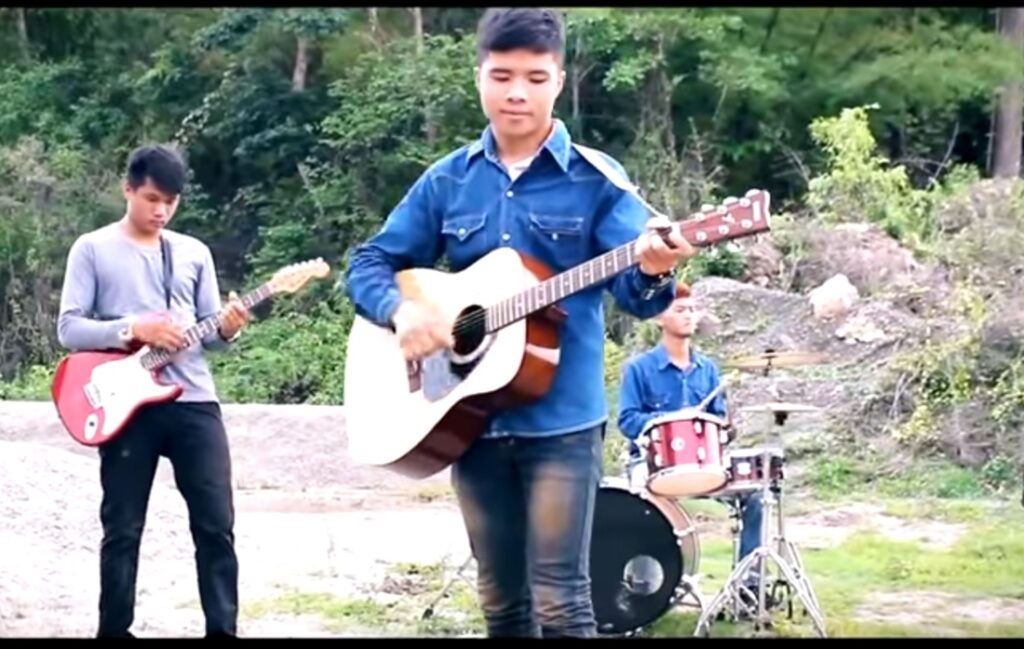 Maitree Chamroensuksakul, a mentor of Chaiyaphum who is a key witness in his murder and reported receiving threats after his death, said his home in Chiang Dao district was raided and his sister-in-law arrested while he was returning from a Bangkok meeting with a U.N. special rapporteur on the situation of human rights defenders.
"I heard from a reporter that the Provincial Police Region 5 will hold a press conference announcing they found a lot of evidence," he wrote in a public Facebook post.
Matichon reported that two of those arrested, Chanthana and Maitree's sister-in-law Nawa Ja-ue, are accused of handing drugs to Chaiyaphum on the day he was stopped and killed.
Read: Police 'Unable' to View Footage of Slain Lahu Activist
This morning's raids were led by the same regional police commander who told the media after Chaiyaphum was murdered that the young man had been living lavishly through money gained from drug trafficking.
Chaiyaphum was shot to death by soldiers on March 17 at a checkpoint. Responding to an outcry, the authorities said he was smuggling drugs, resisted arrest and produced a hand grenade. An eyewitness said the soldiers were beating him and shot him when he tried to run away.
Police Lt. Gen. Poonsub Prasertsak said Monday's raids were carried out simultaneously in five Chiang Mai districts.
Asked whether police targeted the activist's family specifically, Poonsub said, "The raids were based on information each police station already had."
Chiang Mai police commander Sarayuth Sa-ngaunpokhai said police had obtained warrants to make all five arrests in advance.
Police will hold a news conference about the raid at 2pm today.
Related stories:
Police 'Unable' to View Footage of Slain Lahu Activist
Lawyer Seeks Autopsy Results, Video in Case of Slain Lahu Activist
Witness Protection Sought in Army Shooting of Lahu Activist
Witness Says Soldiers Shot Lahu Activist as He Fled Beating