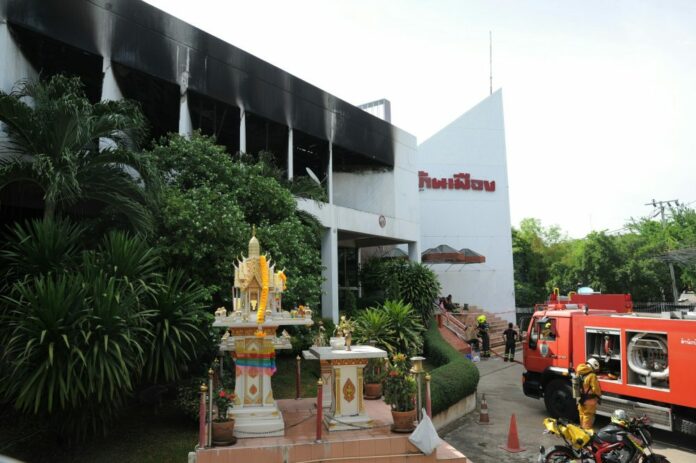 BANGKOK — An electrical malfunction is said to have caused a fire Monday morning at Banmuang newspaper's offices in northern Bangkok, according to a report on its website.
The blaze broke out at about 7am at the third floor of the newspaper's headquarters, which is located on Vibhavadi Rangsit Road. Large plumes of smoke could be seen from kilometers away. Firefighters spent over an hour to contain the fire, but no one was injured, the Banmuang article said.
It said the fire was most likely caused by a short circuit, and the building would be sealed off for three days for inspection. The extent of the damage was not disclosed and Banmuang staff could not be reached by telephone.
Founded in 1972, Banmuang was published daily until late 2016 when executives announced it would end print production and laid off related staff. The news company is now online only.