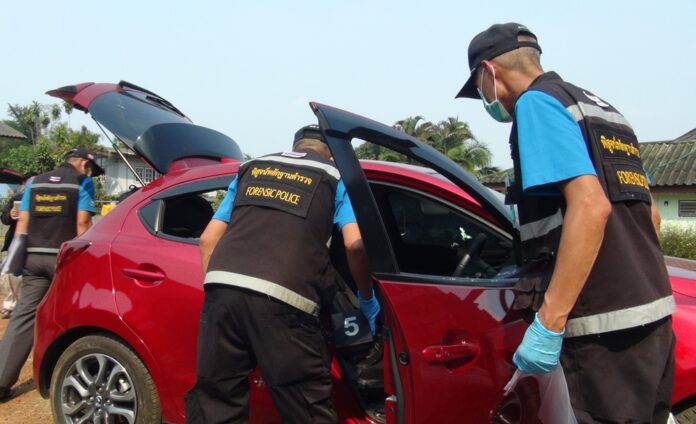 NAN — Four days after he pushed his way to freedom from police custody, a suspected drug dealer was gunned down Monday after pointing a gun at a cop.
Adirek Chomphuros, 36, was shot after he aimed his weapon at police officers moments after they cornered him in Nan city, provincial police commander Attasit Sudsa-nguan said. Police had stopped the car he was driving.
"He pointed his weapon at the police, so police returned fire," Maj. Attasit said. "He died at the scene."
Adirek pushed past police officers guarding him at a court Thursday morning and ran for freedom just hours before he was due to hear the verdict in his trial, an incident captured on camera.
Attasit said he was shackled at the time, but somehow managed to lockpick the chains and ran off. A co-defendant who also shoved his way out of the courthouse holding cell was quickly recaptured.
The police commander said an investigation into Adirek's escape continues.