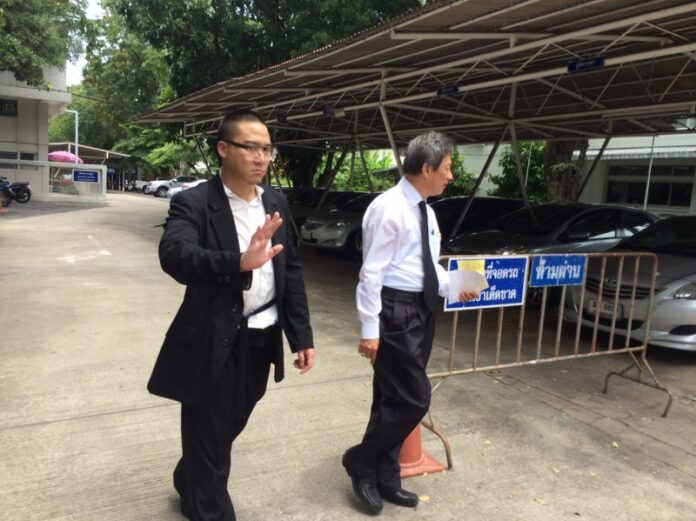 AYUTTHAYA — The appeals court on Wednesday pushed back its verdict in the trial of an auto scion accused of killing two students in a fiery wreck two years ago.
The ruling for Jenphop Viraporn, whose family owns a luxury car dealership, was originally scheduled for today. It's now rescheduled for Dec. 20, according to an attorney representing the family of Thantapat Horsaengchai, one of the students killed in the crash.
The judges have not yet completed their deliberations, lawyer Wichien Chubthaisong told reporters at the Ayutthaya court. Thantapat's sister, Kanchana Horsaengchai, said she hopes to see justice.
"Our family wants this case to be a standard for justice," Kanchana told reporters. "We still believe in the justice system."
She added that her father retreated to a temple after the "devastating" accident and has still not left the monkhood.
Thantapat and her classmate Krissana Thaworn were driving to their Ayutthaya province university when they were struck by a Mercedes-Benz driven by Jenphop on March 13, 2016. The impact set the Ford on fire and killed the two students.
A lower court found Jenphop guilty of fatal reckless driving and sentenced him to two and a half years in prison. It also acquitted him of DUI. The businessman appealed and was released on a bond of 200,000 baht.