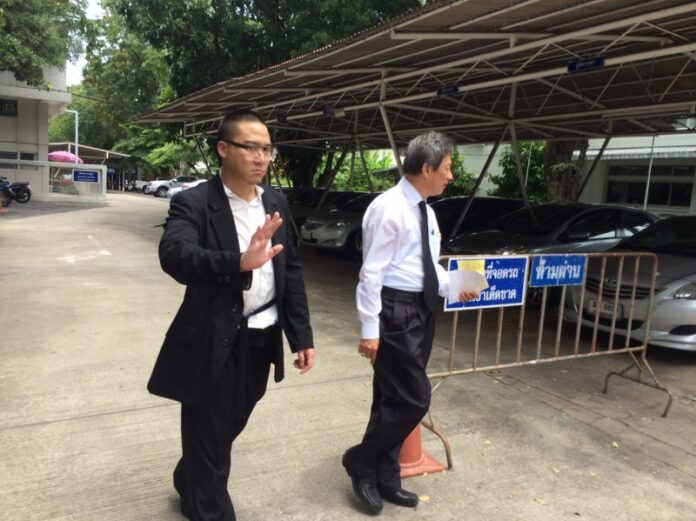 AYUTTHAYA — A court Wednesday granted businessman Jenphop Viraporn bail for a car crash that killed two grad students after earlier sentencing him to two and a half years in prison.
For slamming his Mercedes-Benz into the back of another car at a speed of over 250kph, Jenphop was found guilty of fatal reckless driving and given a two year and six month jail term before being granted bail on a 200,000 baht bond. The sentence was initially of five years, but was halved after he confessed to the crime.
Read: Jenphop Jailed for Crash That Killed 2 Grad Students
The crash took place March 13, 2016, in Ayutthaya province.
The court also dismissed a DUI count against Jenphop, citing insufficient evidence and a flawed police investigation.
After the verdict was read, Jenphop was immediately handcuffed and led to a cell room at the court. His lawyer filed an appeal.
Related stories:
Eyewitnesses Describe Fatal Crash at Opening of Jenphop Trial
Fresh Charge Against Jenphop as Model Student Victims Laid to Rest
Jenphop Faces Fresh Lawsuit Over Fatal Crash
Cops Reprimanded for Bungling Fatal Benz Crash Case