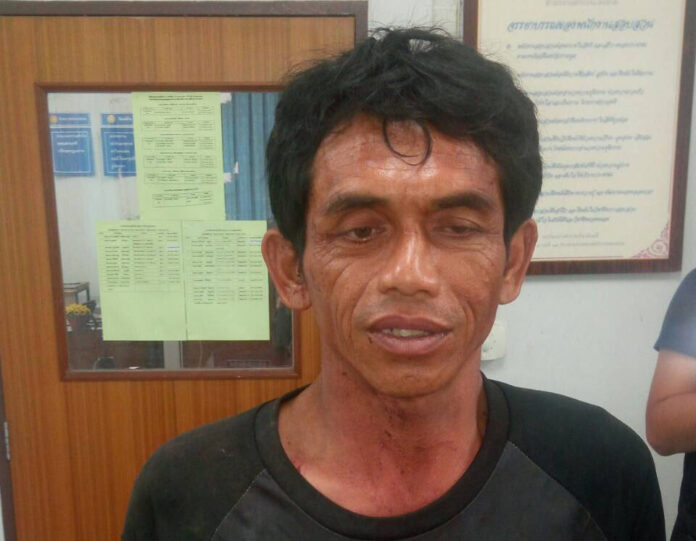 NAKHON RATCHASIMA — A court Wednesday convicted and sentenced the driver of a tour bus that crashed and killed 18 people in Nakhon Ratchasima province earlier this year.
Krissana Jutacheun, 45, was sentenced by the Nakhon Ratchasima Provincial Court to 8 years and 2 months in prison after the court returned guilty verdicts on several counts including driving while on methamphetamines and fleeing the accident. The court reduced his sentence to 4 years and 1 month on the grounds that he confessed.
The court also ordered his driving license revoked permanently. It was reported that both the defendant and plaintiffs are unlikely to file an appeal.
Krissana crashed a double-decker bus in March on a remote road in the Wang Nam Khiao district. Eighteen people were killed and 32 injured.
The owner of bus company Gun Eng Tours, Sayan Boonsanam, had been charged soon after the accident for allegedly allowing one of his employees to drive a bus under the influence of drugs.  There is no record of a trial or conviction.
The bus operator's insurer has been ordered to pay the victims' families 24 million baht in compensation.
Krissana had a record of multiple drug-related infractions prior to the accident.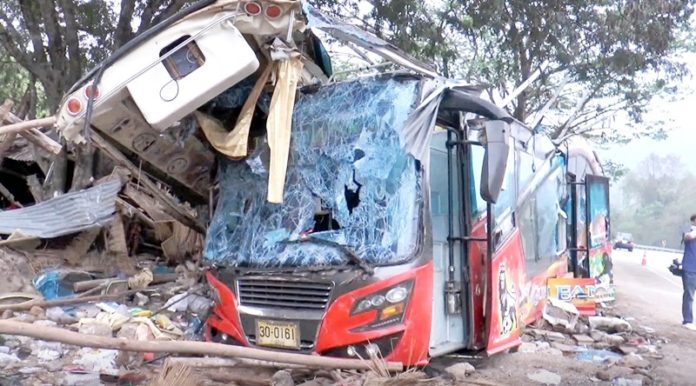 Related stories:
'Death Bus' Driver Was Using Meth
With a Swerve, Pleasure Trip Takes Tragic Turn. Now Families Mourn.